Business Studies Recap Day 2 - Business Forms
On day 2 of our Year 12 Recap, we are continuing to recap some of the business basics!
It is essential that you are confident surrounding the basic foundations of any business and understand the nature and purpose of businesses and their activities. This slide can help you weave in this content into your longer responses as an analytical or evaluative tool.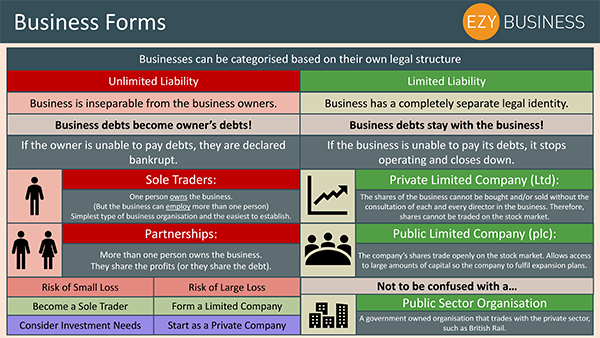 Businesses come in many different forms. The legal structure of a business can go along way in determining the objectives, strategic direction and ownership structure of the firm. To understand the consequences that are unleashed if the business makes a profit or a loss, you need to be comfortable with discussing the different legal structures that a business is formed from.
Here Jack guides you through the Business Forms revision slide:
Comments
No comments made yet. Be the first to submit a comment