Business Studies Recap Day 5 - Management and Leadership
On day 5 of the Year 12 Recap, we look at the distinction between management and leadership in a business.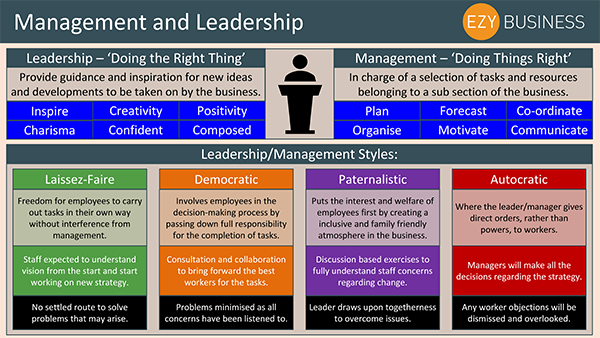 It is often said that success breeds success. Strong and dynamic leadership and management qualities are important for a business to motivate, galvanise and incentivise workers towards helping the business achieve its strategic objectives. However, despite these terms being interchangeably used, there is a clear distinction that must be made between the two concepts. Leaders within a business outline the strategy and the direction they wish the business to take and managers implement that strategy by organising the company's resources in the most efficient way. If a business can adapt their management and leadership qualities to suit their individual business needs – it can be a powerful and successful combination for the business.
Here Jacob guides you through the revision slide on leaders and managers:
Comments
No comments made yet. Be the first to submit a comment