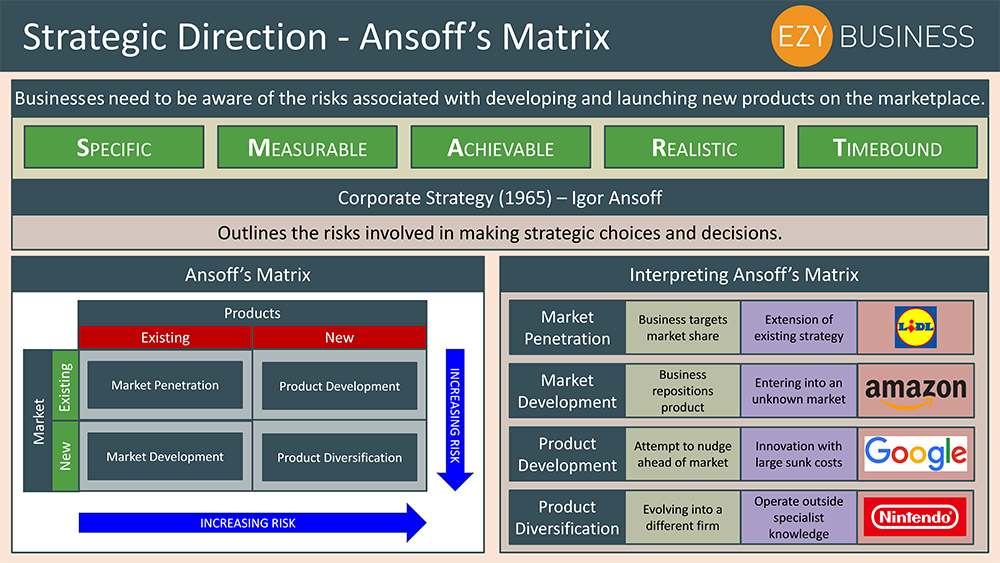 On day 15 of our Year 13 recap we review Ansoff's Matrix and how it can be applied to outline the risks involved in making strategic choices and decisions.

The challenge for a lot of businesses is how to stay relevant in an ever-changing competitive environment. Businesses are often tasked with having to invent and launch new products to the market or improve their existing product range.
The type of product that the business launches and who the business targets with this product will depend on the strategic direction that the business wants to take. Ansoff's matrix outlines the risks associated with launching a new product and venturing into an unknown market.

Here Jack guides you through the revision slide on Ansoff's Matrix.