Business Studies Year 13 revision Day 10 - Strategic change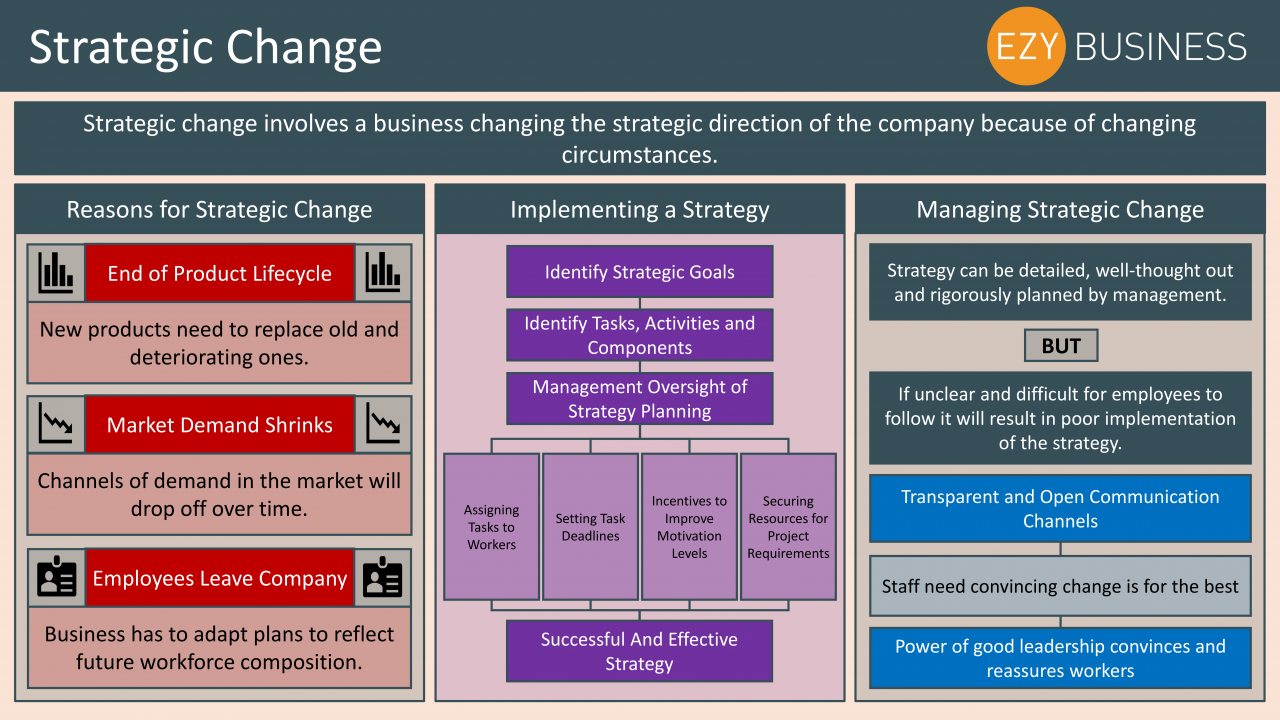 On day 10 of the Year 13 recap we review the disruption that is caused when a business must commit to making a strategic change.

The environment in which businesses operate, both internally and externally, is constantly changing and evolving. This means that a business cannot maintain a static strategy, it must be prepared to make changes to its existing strategy to react to the changing market conditions.
However, even if a business does identify the right amendments to its strategy, it needs to find a way of implementing this change by causing only minimal disruption to the business's operations and staff that work within it.

Here Jack guides you through the revision slide on strategic change:
Comments
No comments made yet. Be the first to submit a comment