Business Studies Year 13 revision Day 11 - Causes of change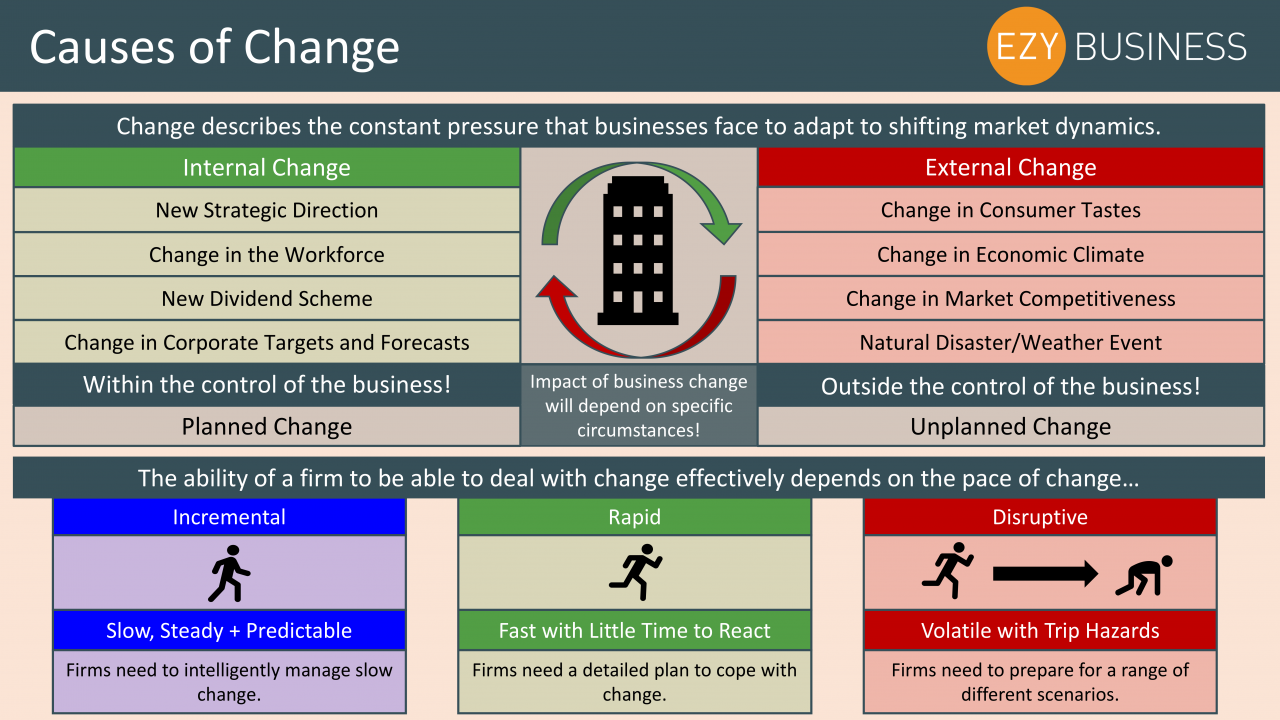 On Day 11 of the Year 13 recap, we review the factors that can cause strategic change within a business.

Change can be disruptive, in the sense, that it can destabilise the processes and operations of a business and unsettle staff members along the way.
However, if a business puts in place a sufficient and effective strategy to deal with change then quite often the chances of change bringing large problems and disruption will be minimised. Often the ability for a company to manage change depends on the form of change that the business is having to manage and the pace at which change takes place.

Here Jack guides you through the revision slide on the factors which cause change within a business.
Comments
No comments made yet. Be the first to submit a comment