Business Studies Year 13 revision Day 16 - Decision trees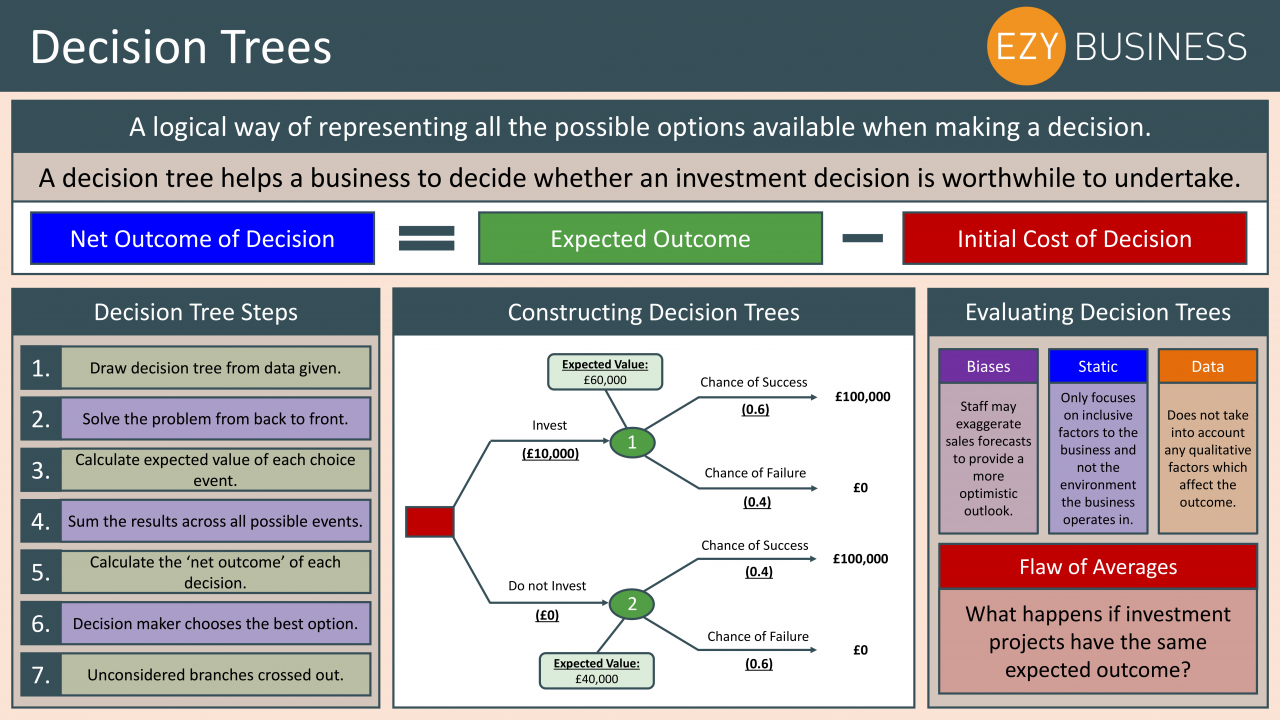 On day 16 of the Year 13 recap we review the basics behind constructing decision trees and how they can be used to aid investment appraisals.

Nothing is ever certain in business. When a business has a range of different investment opportunities to undertake, tough decisions must be made regarding which project the business should allocate their resources to.
However, even if a business predicts that an investment project will pay off, there is always a possibility that it may not be quite as successful as the business had hoped. Decision trees are a graphical way of representing the range of uncertain outcomes that can occur when an investment project is undertaken.

Here Jack explains the content within the decision trees revision slide:
Comments
No comments made yet. Be the first to submit a comment