Business Studies Year 13 revision Day 17 - Payback Period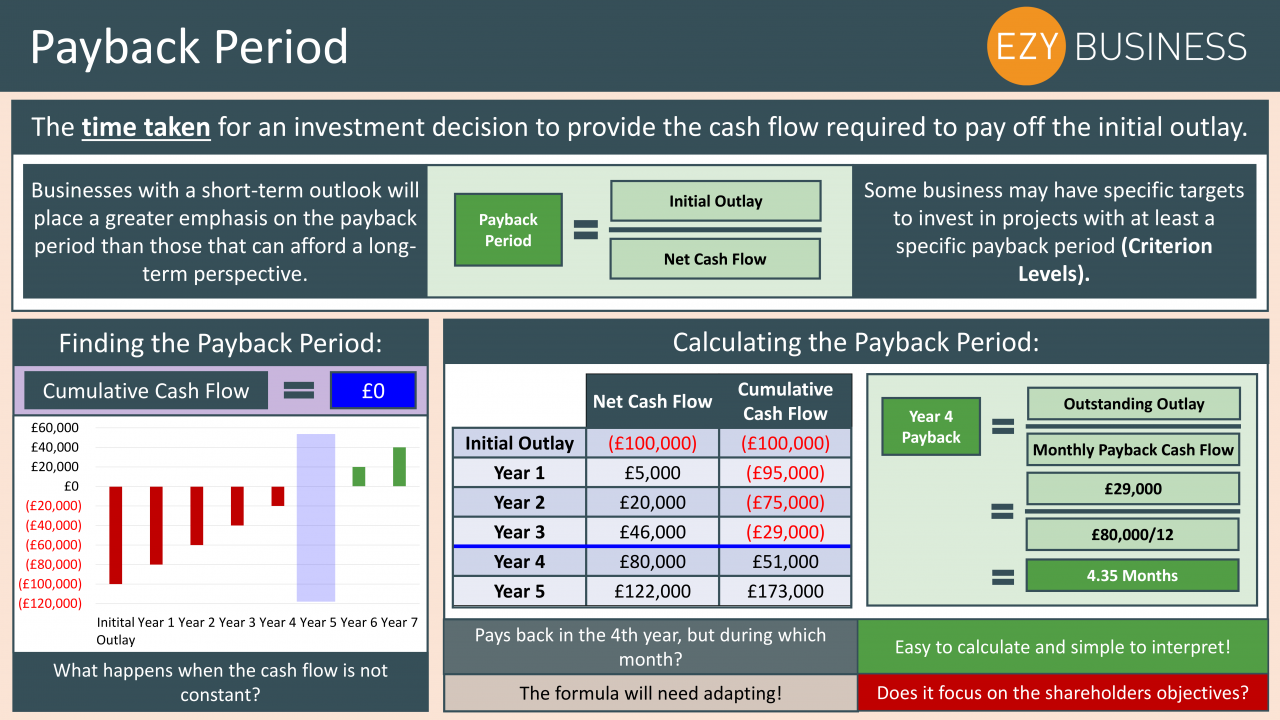 On day 17 of the Year 13 Recap we begin our review of investment appraisal methods with payback periods.

A business can never be sure that an investment will generate the returns that are expected to generate. This can often complicate the decision-making process behind investing because businesses have many alternative projects to invest in, but only enough resources to invest in one.
Therefore, it is crucial that businesses can identify how long it will take the business to recoup the initial outlay of the project. The quicker the business can recover the initial cost of the project, the more favourable the investment project will be.

Here Jacob guides you through the revision slide on payback periods:
Comments
No comments made yet. Be the first to submit a comment