Business Studies Year 13 revision Day 18 - Average rate of return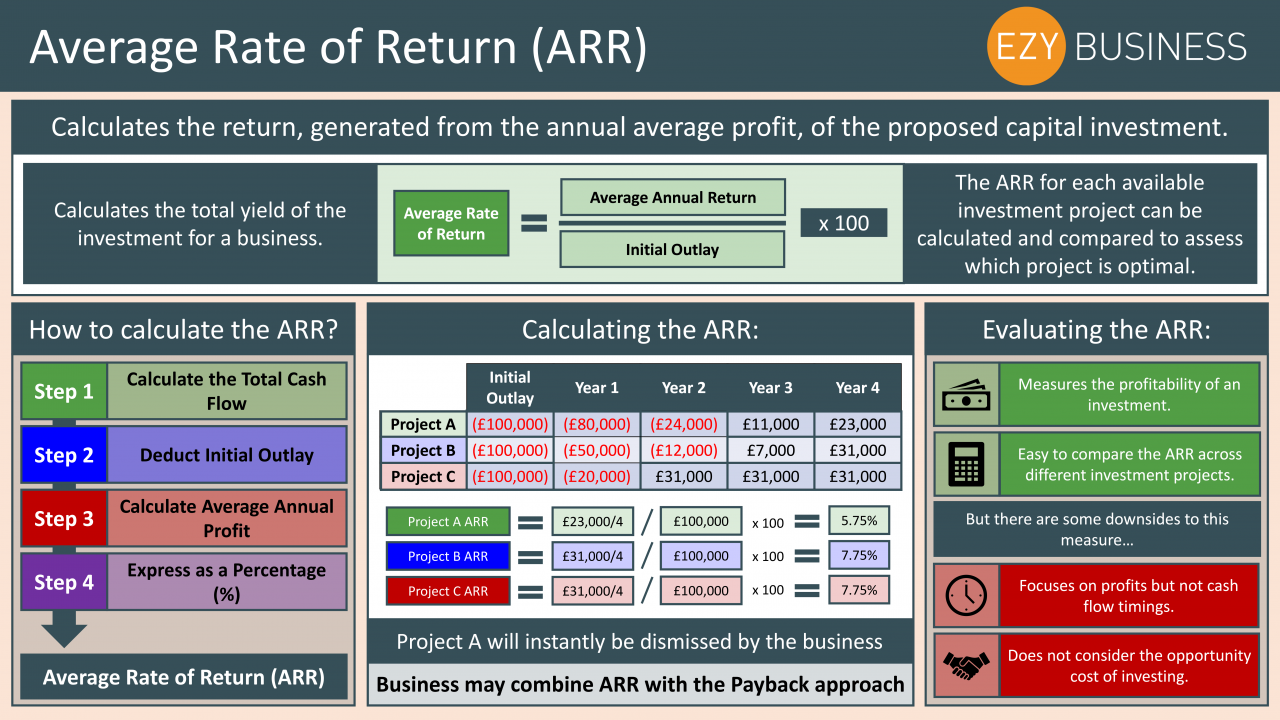 On day 18 of the Year 13 Recap we are turning our attention to the second of three investment appraisal procedures - Average Rate of Return (ARR).

The ARR of an investment project is a procedure used by businesses to try and quantify the profitability of an investment project undertaken. This done by dividing the total return the project is expected to generate by the number of years the investment will last for.
This appraisal method is preferred over the payback period because it attempts to measure something which is more closely aligned with the shareholders objectives, but this measure does not provide any insight into the timing of cash flow payments. This is why it is overlooked by some businesses where survival is a more pressing objective.

Here Jacob runs through the material in the ARR revision slide.
Comments
No comments made yet. Be the first to submit a comment