Business Studies Year 13 revision Day 20 - Network Analysis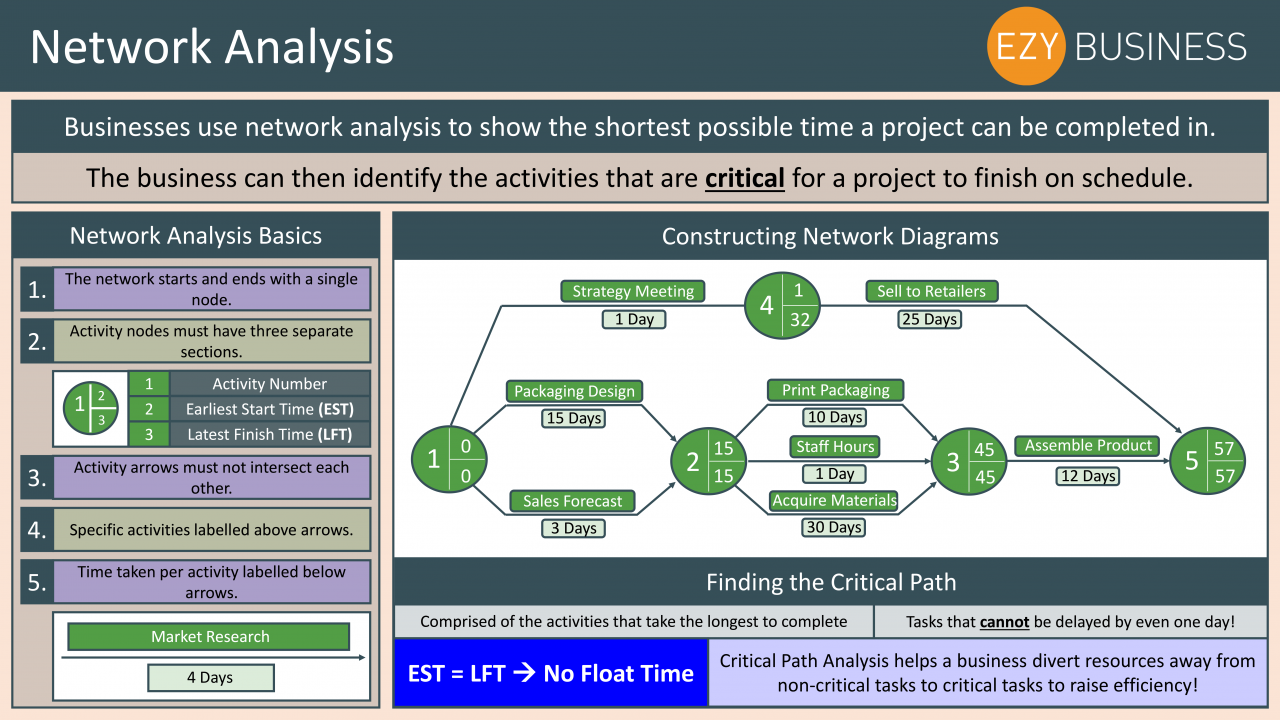 On Day 20 of the Year 13 Recap we recap the basics of network analysis diagrams and how they can be used to identify the critical path of projects.

Project management is a term that relates to how efficiently and effectively businesses can run a project, and crucially, the ability of the firm to deliver the project on time. The bigger a business becomes, the bigger the scale and might of their projects.
This means that businesses must manage and juggle a series of time sensitive and complicated tasks to ensure that no process holds back the progress of the overall project. Network analysis diagrams allow project managers to quantify and visualise the challenges that lie ahead within a project and which tasks cannot be delayed if the project is to finish on schedule.

Here Jack guides you through the network analysis revision slide:
Comments
No comments made yet. Be the first to submit a comment