Business Studies Year 13 revision Day 23 - Sensitivity Analysis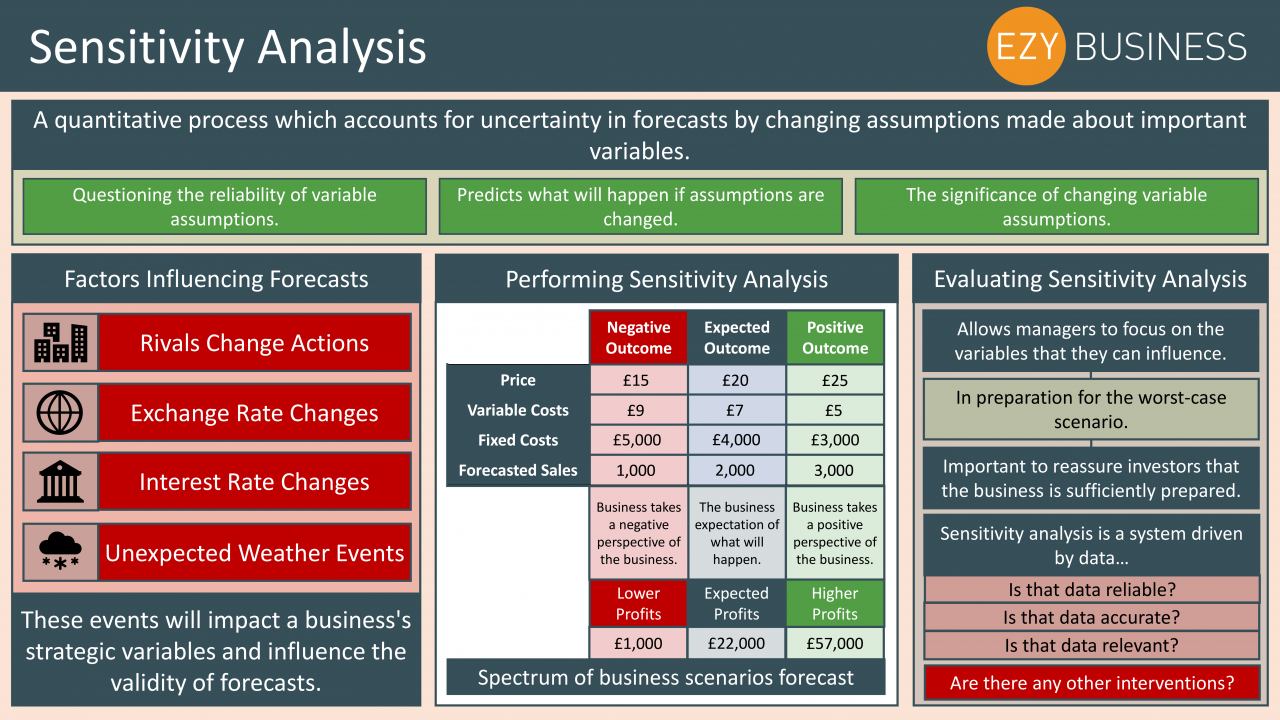 On day 23 of the Year 13 Recap we review the concept of sensitivity analysis and explain why it is important for all businesses to prepare for the uncertainty in business outcomes.
When a business makes forecasts about their expected performance in the marketplace, they need to make key assumptions regarding the key market variables such as the expected quantity sold, the expected costs of production and other factors relating to market dynamics.
However, these assumptions will not always hold in the real world due to factors outside of the business's control. This means when making forecasts it is sensible to predict a range of outcomes rather than simply applying static assumptions to one forecast. By questioning the reliability of variable assumptions, the business can be more confident they are prepared for the outcome that prevails in the market.
Here Jacob guides you through the revision slide on sensitivity analysis:
Comments
No comments made yet. Be the first to submit a comment