Business Studies Year 13 revision Day 25 - Financial Ratio Analysis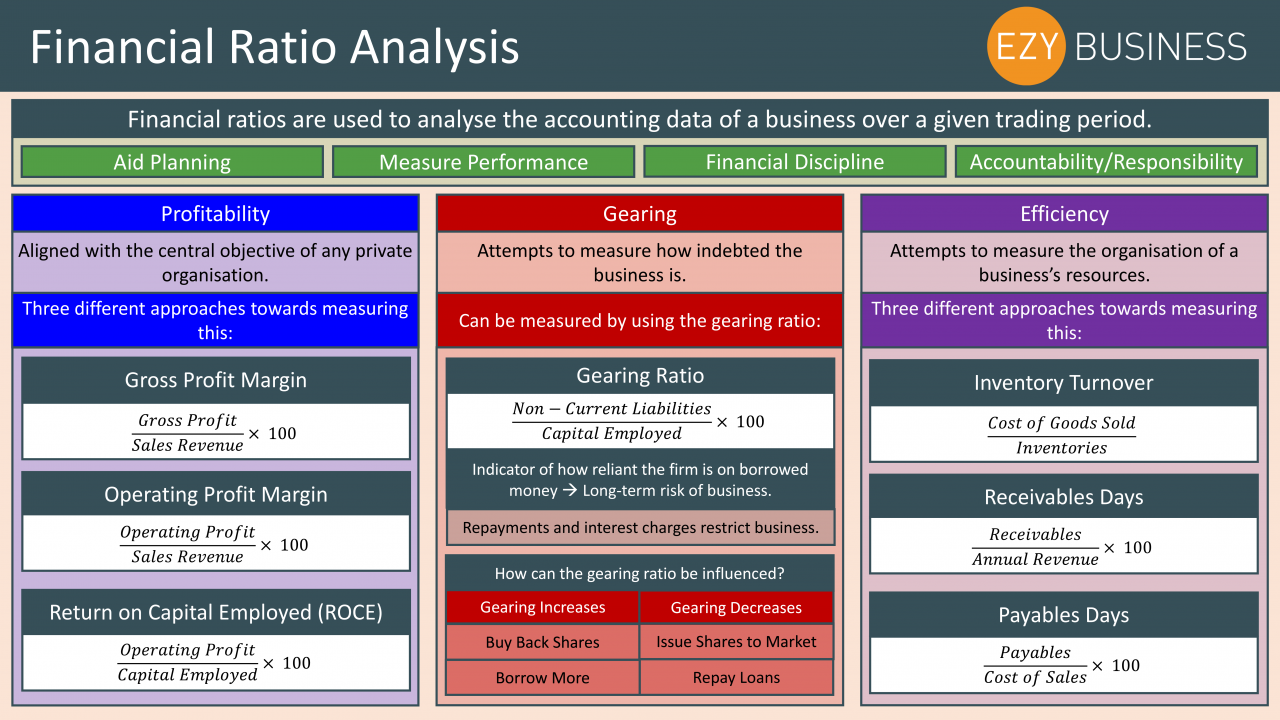 On day 25 of the Year 13 Recap we review some of the most important financial ratios that businesses use to provide evidence of business progression.
Financial ratios are commonly used as a summative checkpoint of how a business is progressing in relation to its own corporate objectives. Financial ratios are wide-ranging and can cover all sorts of ground. As profit is the central objective for many businesses it is important, particularly for investors, that financial ratios are aligned towards measuring the profitability of the business's core proposition.
It is also important for a business to assess the reliance on financial channels and whether the business relies too much on borrowed cash to fuel their progression. Finally, a business needs to understand just how efficient it's entire business model is and how effectively resources are being used within the business.
Here Jack guides you through the financial ratios revision slide:
Comments
No comments made yet. Be the first to submit a comment