Business Studies Year 13 revision Day 29 - Global Marketing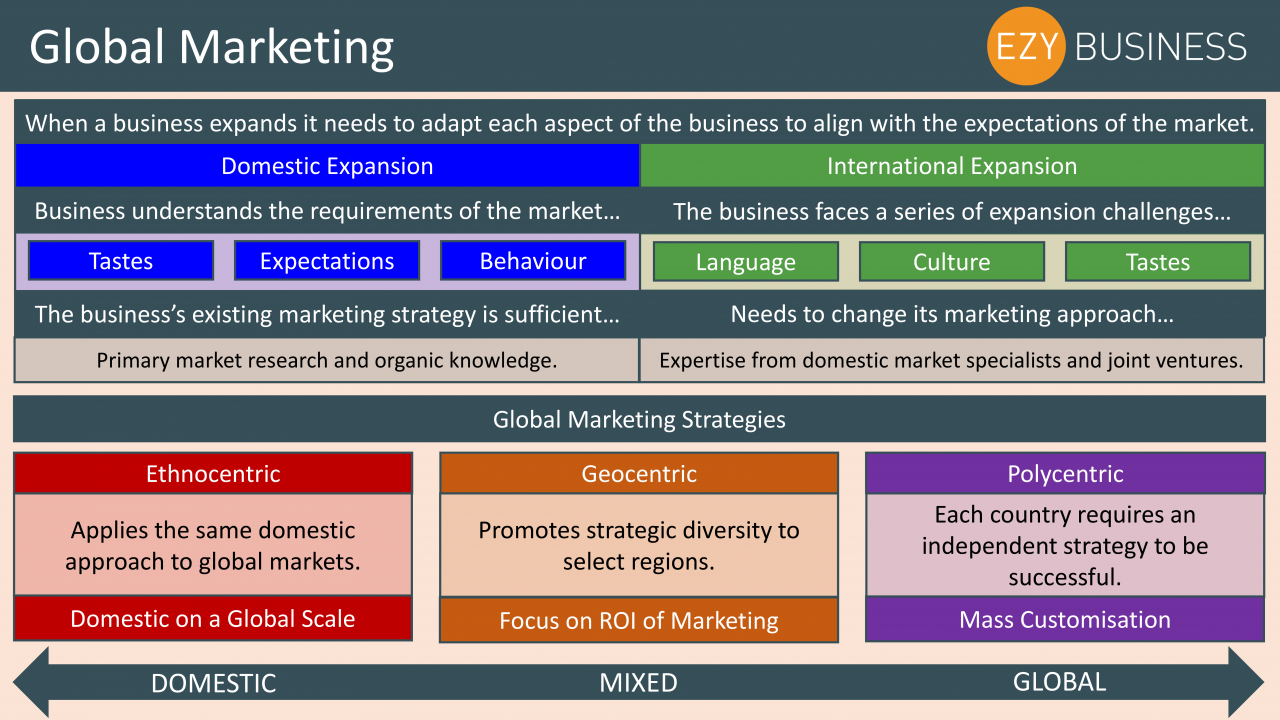 On day 29 of the Year 13 Recap we discuss why and how a firm can change its marketing strategy to aid the effectiveness of international expansion into unknown markets.
When a business expands internationally into a new market the focus is placed on the benefits that this will generate for that firm. However, there are lots of examples of firms in the past that have tried to be too ambitious too quickly and have had to retrench shortly after expansion due to the failings of the move.
This is because often firms try to expand into a different market applying the same business model in their domestic market. However, there are huge cultural divides and preference differences between a firm's domestic customer base and an international one. Therefore, a business needs to respect the differences between the markets and adjust accordingly to ensure that the expansion has the best chance of succeeding. One aspect of the business model which will need to be adjusted is the marketing department of the business as this reflects how the business can connect with their customers.
Here Jack guides you through the global marketing revision slide:
Comments
No comments made yet. Be the first to submit a comment