Business Studies Year 13 revision Day 30 - MNCs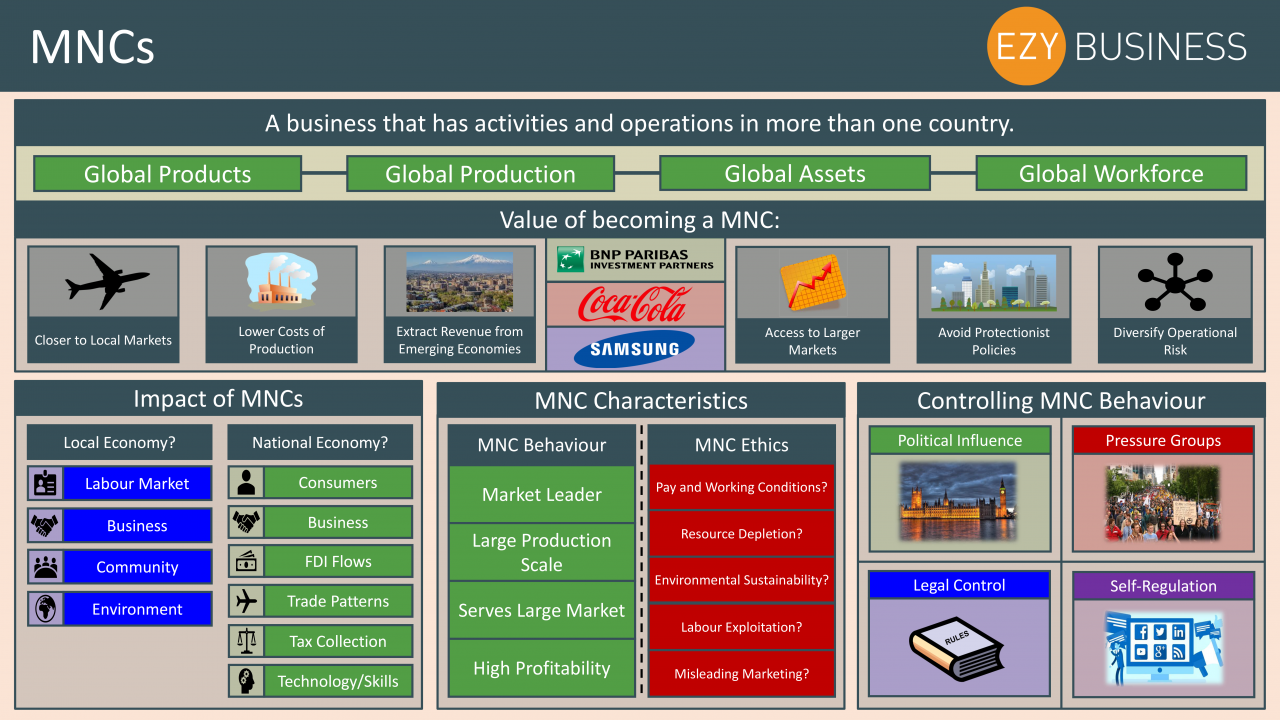 On day 30 of the Year 13 Recap we discuss the nature of MNCs and evaluate some of the limitations of MNCs becoming larger and more influential in the global economy.
A multinational corporation (MNC) is a firm which conducts activities in different international markets. These companies represent the biggest and most powerful brands in the world.
However, despite being responsible for creating millions of jobs around the world, there is always a question mark surrounding the behaviour of these firms and whether in fact their behaviour is ethical. This is always a really good evaluation point when discussing the impact and consequences of globalisation in an essay.
Here Jack guides you through the revision slide on MNCS:
Comments
No comments made yet. Be the first to submit a comment