Business Studies Year 13 revision Day 4 - PESTLE analysis part 1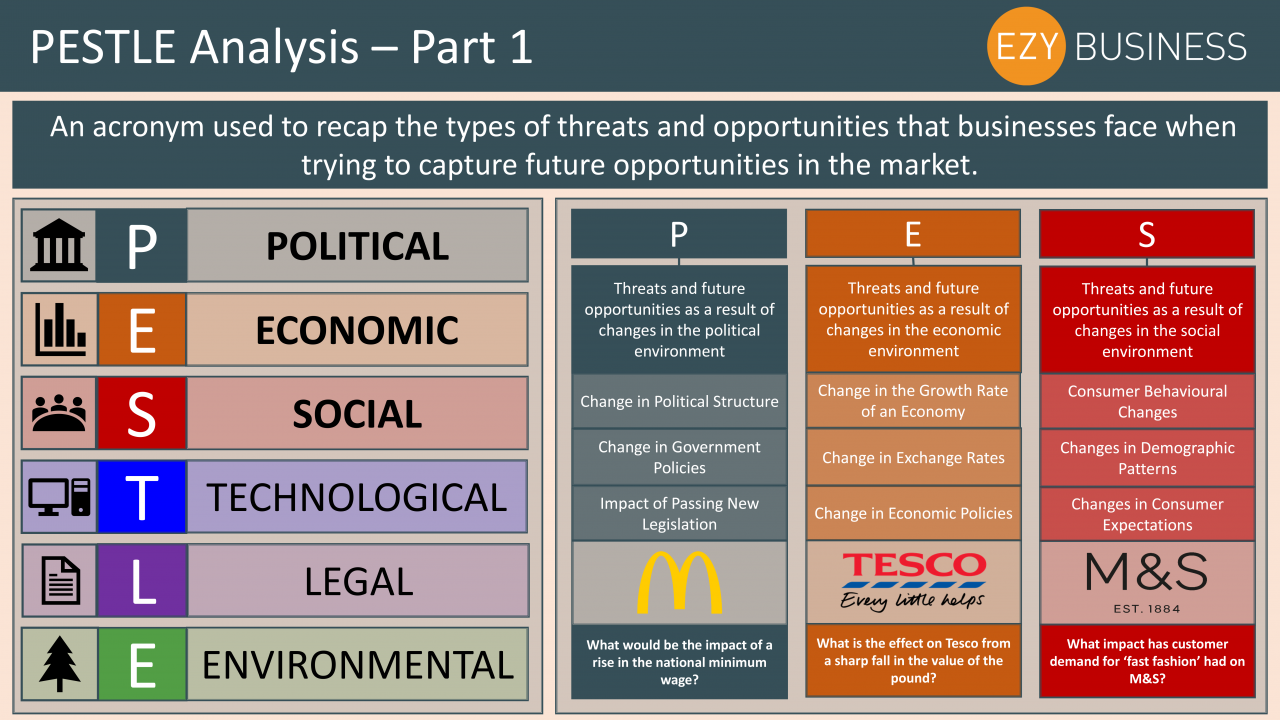 On day 4 of the Year 13 recap we begin our review of the business acronym PESTLE and discuss the relevance of the first three components.

PESTLE is an acronym that businesses use to analyse the possible threats to future opportunities. This means that businesses take a wide and expansive perspective of some of the changes in the external environment which can impact their own performance.
Political threats reflect the changing circumstances surrounding the political environment and the policies that come with it. Economic threats relate to destabilising changes in the performance of the domestic and global economy that can hamper a business. Social threats relate to changes in consumer behaviour, expectations and buying habits and what that means for the commercial success of the business going forward. Being able to relate some of these factors to a real-life business can set the foundations for discussing strategic change and decision making within a business.

Here Jacob guides you through the revision slide on the first half of PESTLE:
Comments
No comments made yet. Be the first to submit a comment