Business Studies Year 13 revision Day 5 - PESTLE Analysis part 2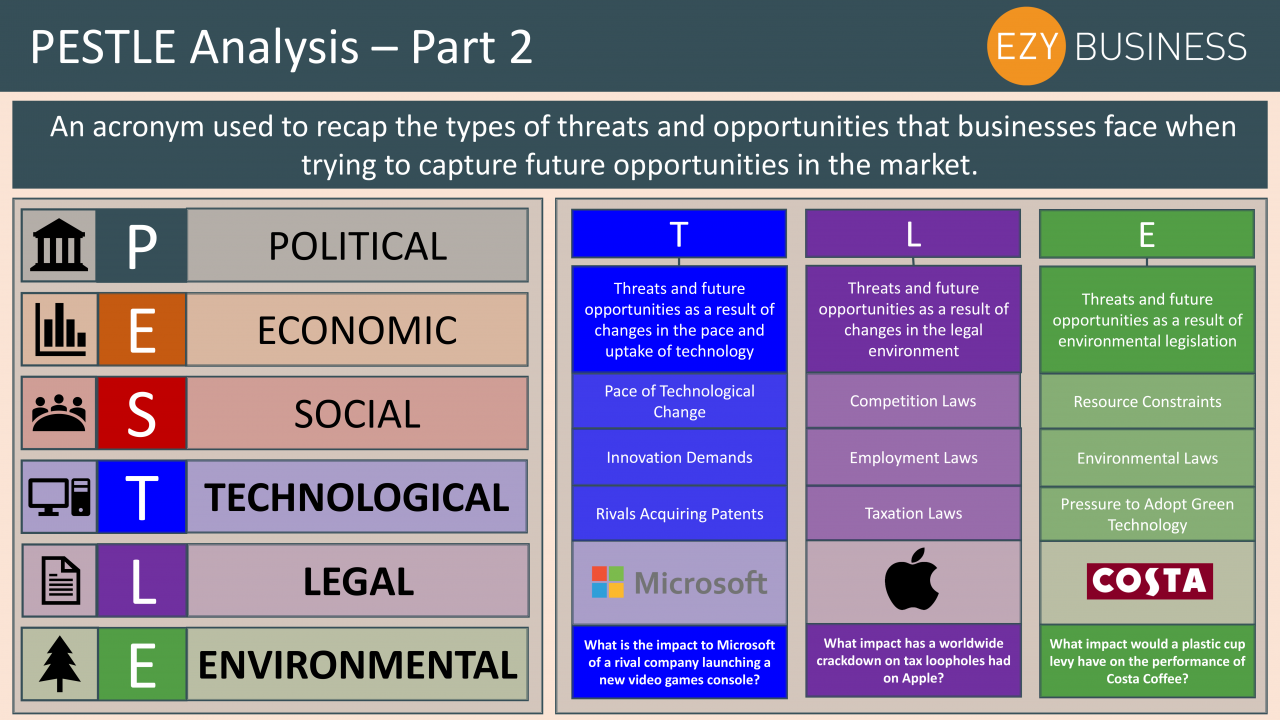 On day 5 of the Year 13 Recap we continue our review of the business acronym PESTLE and focus on the final three components – technological, legal and environmental threats to opportunities.

Businesses must cope with quite dramatic and dynamic changes within the market. One area in which change is a prominent factor is the quality and uptake in technology within firms.
Technology affects the supply chain, production process and the final product. However, technology does involve a fixed commitment by businesses to invest. Businesses also need to consider legal changes which can restrict business activities and force a firm to adapt their own strategy. One issue that many businesses are having to manage right now are new environmental laws passed to slow the rate of environmental degradation.

Here Jacob guides you through the revision slide on the second half of PESTLE:
Comments
No comments made yet. Be the first to submit a comment