EzyBusiness Weekly 5 - 9th November 2018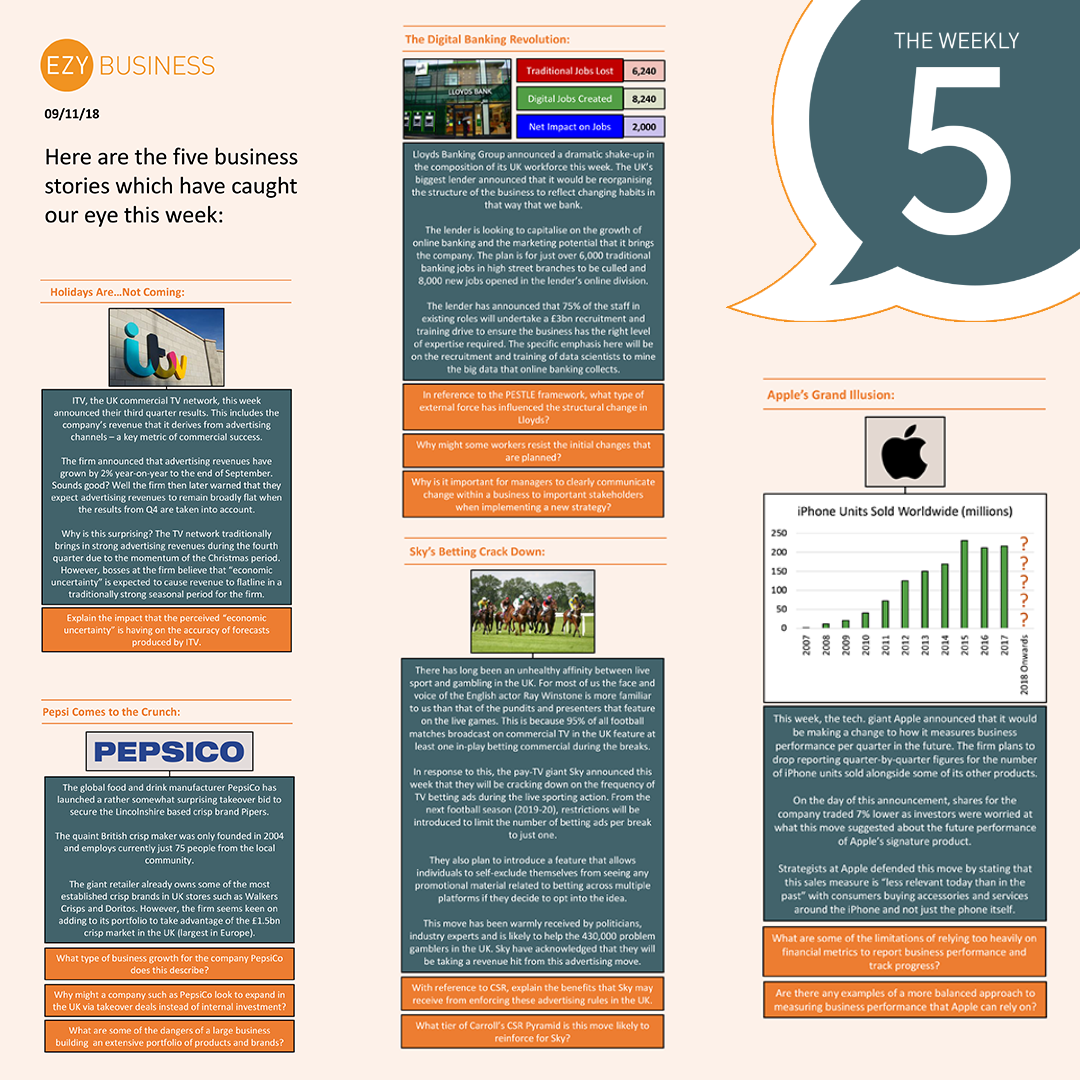 Welcome to a new feature on the EzyBusiness blog - The Weekly 5
You might be familiar with this if you follow our Economics blog or social media accounts. We thought it would be a great idea for EzyBusiness to have its own version.
In the video below, I explain the topics we've selected for discussion this week, including:
Sky's betting crackdown
The digital banking revolution
Apple's grand illusion
Holidays are... not coming
Pepsi comes to the crunch
You can download a full PDF of the topics mentioned in this video, to use in class discussions with your students.
Comments
No comments made yet. Be the first to submit a comment