The EzyBusiness Weekly 5 - 7th December 2018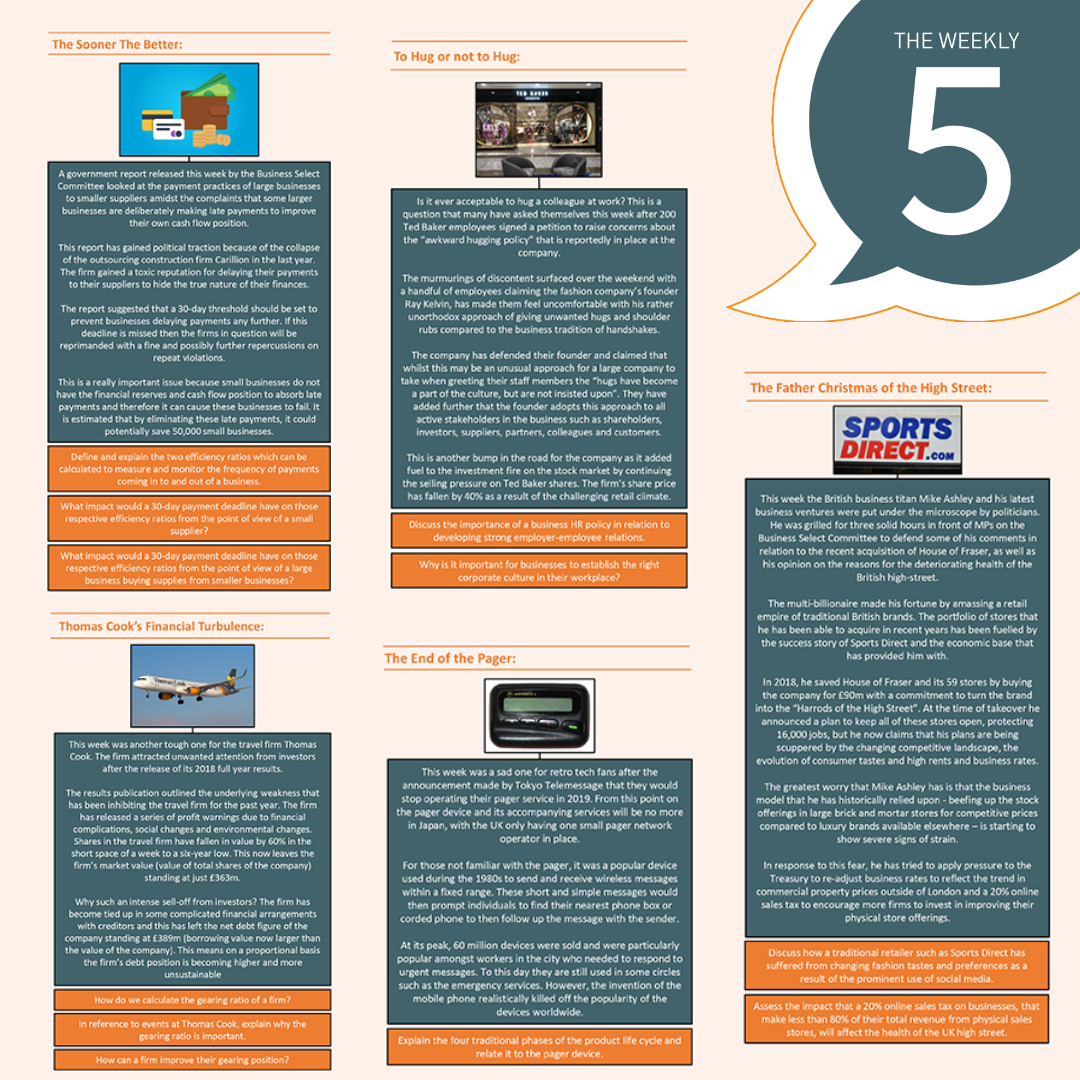 Welcome to this week's EzyBusiness Weekly 5.
This week we're looking at the following stories:
1. Sports Direct's Mike Ashley under the microscope
2. Ted Baker's "awkward hugging policy"
3. Financial turbulence for Thomas Cook
4. Larger businesses making late payments to smaller businesses
5. The end of the pager
As ever, we provide discussion topics and relate these stories to elements of the Business Studies A-level course, to enable teachers and students to discuss the stories in detail in the classroom.
In the meantime, here's a more in-depth introduction to this week's stories:
Comments
No comments made yet. Be the first to submit a comment