The Perfect Cure for Exam Fever (AQA)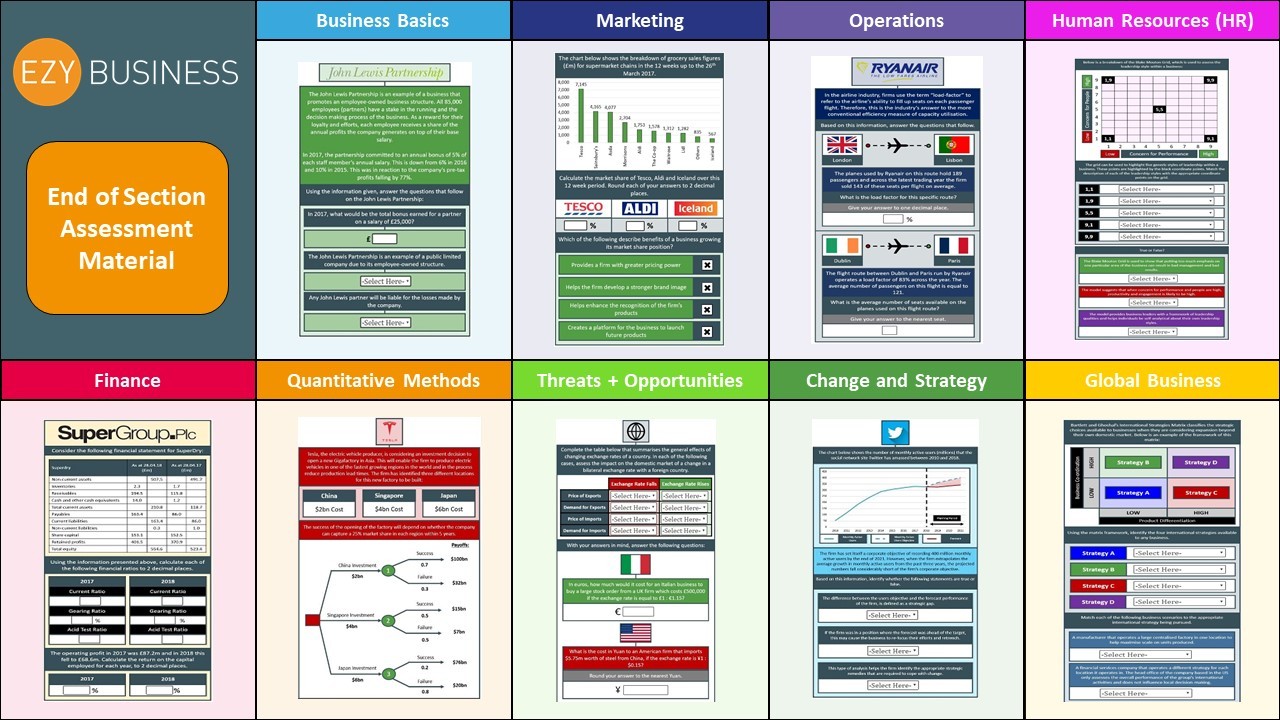 The first AQA A-level Business exam is just around the corner (tomorrow in fact!) and the team at EzyBusiness have been busy creating a series of brand new assessments titled 'End of Section Assessments (ESAs)'. The assessments aim to provide an accessible recap of all the key syllabus knowledge requirements across the different sections in our course.
There are nine new assessments in total, with each assessment containing a question bank of 25 questions. The ESAs assess all explicit syllabus requirements and a range of additional requirements, which we have interpreted as an implied learning requirement of the syllabus. The difficulty level of the ESAs can be challenging in areas and should provide students with a very succinct and efficient gauge of their revision progress across that section. Each individual question is accompanied with written and/or video feedback to immediately correct any learning gaps and reinforce the knowledge and understanding around the core syllabus themes and topics.
To discover the complete range of ESA material, you will need to access the EzyBusiness Exam Zone at the bottom of the AQA Business Course Home Page. 
You can keep track of student progress by using the course, class and time filters to see how much student activity has taken place on the site. The new Assessment Heatmap also provides an overview of when the platform is being used and provides question-by-question analysis of your students' performance on the assessments, with options to view individual student answers simply by hovering.
As always, if you have any feedback about the assessment material, have any questions, or would like to be shown around the powerful reporting side of the platform, please get in touch with us via This email address is being protected from spambots. You need JavaScript enabled to view it.!
Comments
No comments made yet. Be the first to submit a comment