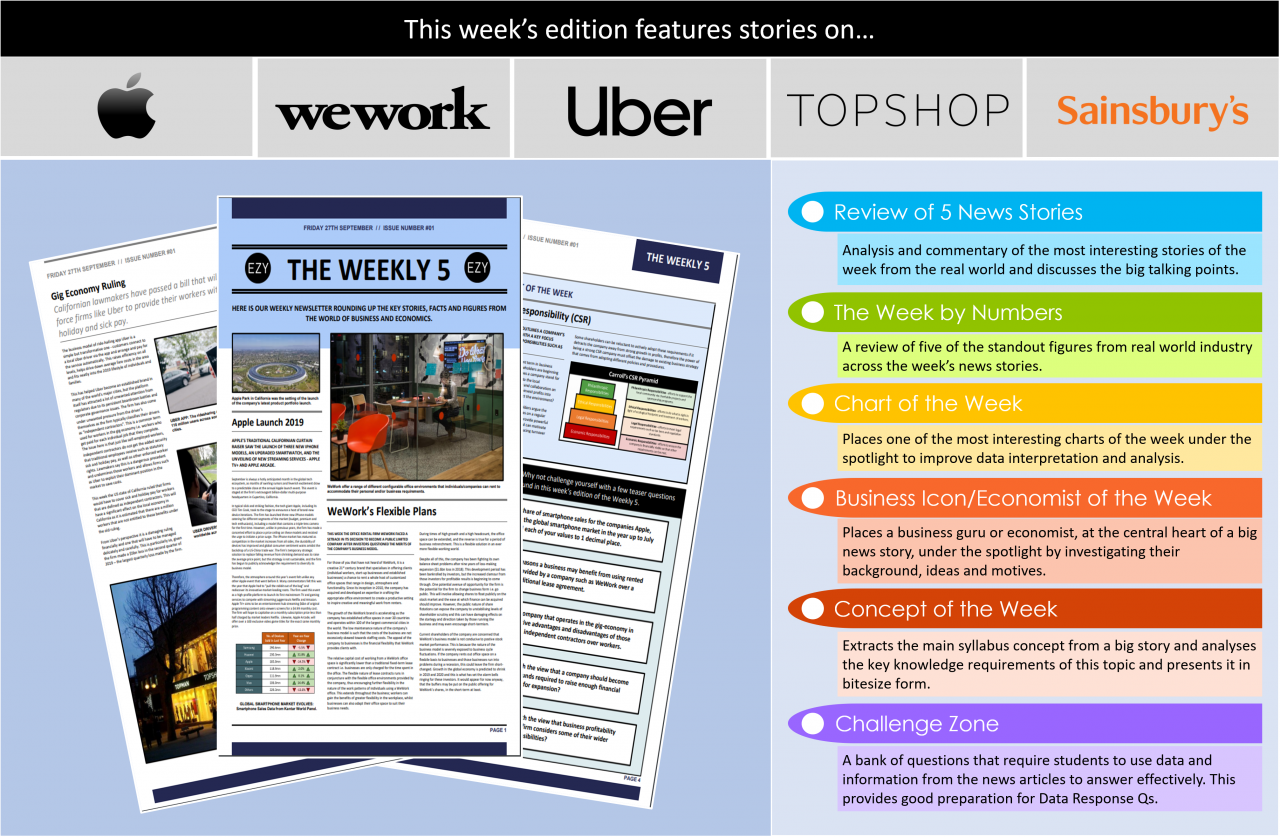 The Weekly 5 is back with a fresh new look! After three years of producing the Weekly 5, the team at EzyEconomics and EzyBusiness have combined their efforts to produce a weekly newsletter that includes features designed to recap the key talking points of the week, help students improve exam technique and their data analysis skills, and satisfy the appetite of those students who are passionate about the subject.
The upgrade has seen a host of new additional features built into the discussion about the current issues in real world business and economies. These features include the discussion of the key figures behind an economic theory or business idea, analysing the charts and big numbers that are making the headlines and a series of quantitative and written based questions which build upon the reports in the newsletter.
The editions for business and economics will run in alternative weeks during term time. This week's edition focuses primarily on business stories, but there is plenty of scope for crossover for economics students.