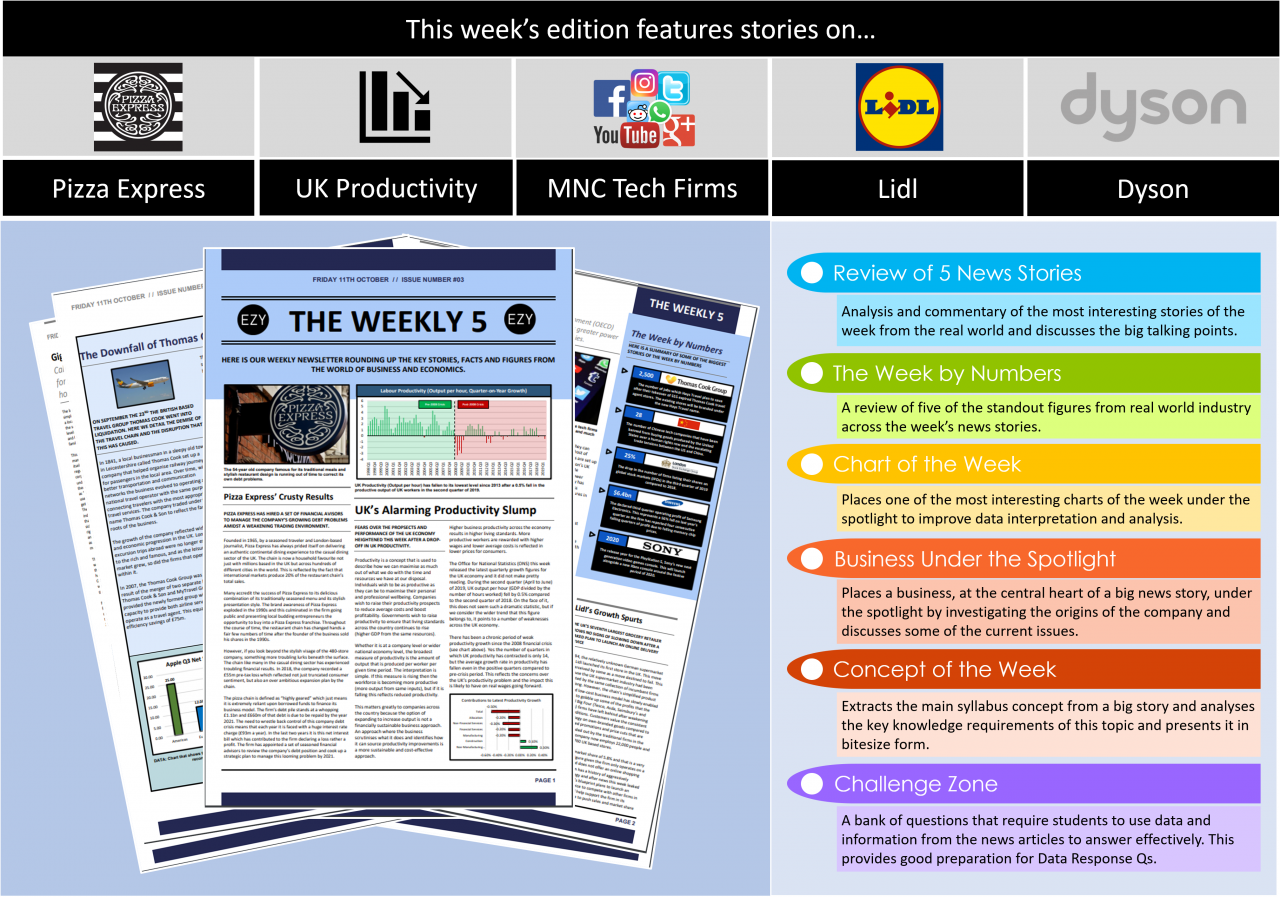 This week's edition of the Weekly 5 recaps some important business stories of the past week. If you are an A-Level Economics student there is an interesting article about UK productivity, as well as a story on global tax systems and standards.
The main stories, as chosen by our team this week:
Pizza Express - We take a look at the recent warning signs in the latest financial accounts of the restaurant chain.
UK Productivity - We take a look at the most recent data surrounding the UK economy on the economy's productivity performance.
MNC Tech Firms - We take a look at the proposals from the OECD on how to reinvent the global tax system to help recover lost tax revenue from MNC activity.
Lidl - We report on the leaked news that the supermarket chain Lidl is to launch a new ecommerce platform to sell their products over.
Dyson - We report on the scrapped electric car project of Dyson and discuss some of the reasons for this.