Any Takers for an Economics Exam Plan?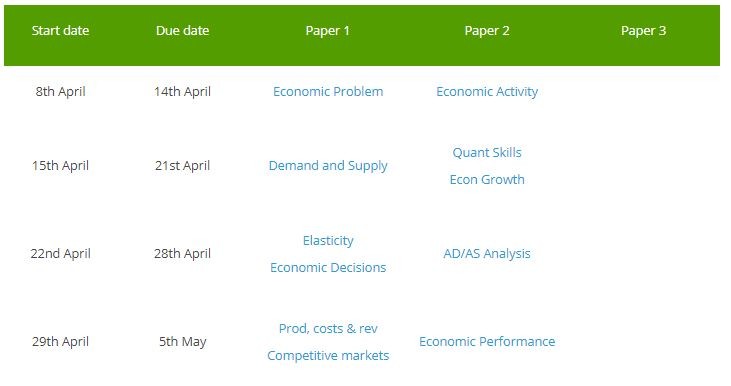 As exams are fast approaching, we have updated our exam plans for A Level economics. This is based on the end of module assessments within the course. The benefits of this are:
Feedback following every Q allows students to plug knowledge and understanding gaps.

The school obtains a syllabus knowledge audit.

Students don't leave it all to the last moment and the teacher can intervene to ensure plan compliance.

Class and marking time (assessments are auto marked) can focus on exam skills/technique. Hopefully, supported by improved knowledge/understanding. 
Perhaps the biggest benefit is that this can provide much-needed structure for students as many won't have a specific and detailed plan.
Many schools will set this plan as required work and monitor/supervise and use the data generated to intervene.
FOLLOW THESE LINKS FOR THE RELEVANT EXAM BOARD:
Comments
No comments made yet. Be the first to submit a comment