Economics Year 13 revision Day 10 - Contestability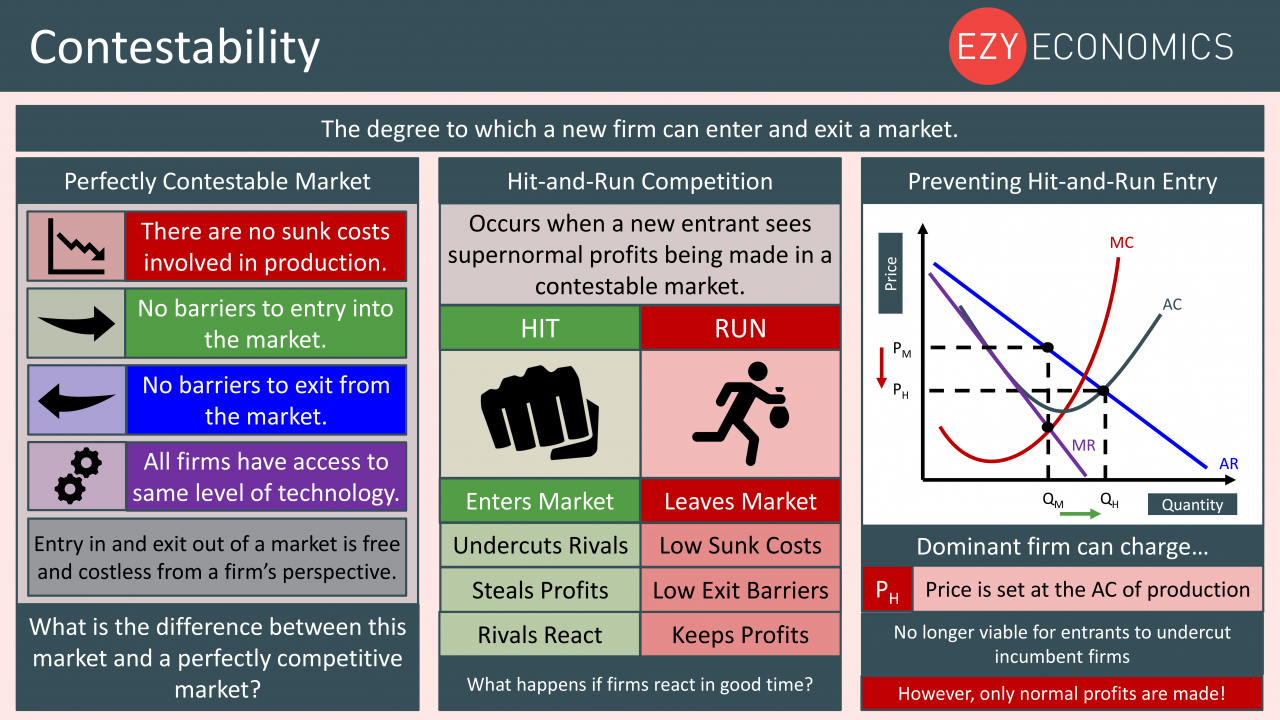 On day 10 of the Year 13 recap we review the concept of contestability in a market, which draws upon the theory of perfectly contestable markets.

Contestability relates to the ease at which new firms can enter and/or exit an industry. The most significant friction that new firms face when entering an industry are the sunk costs associated with being able to compete on competitive terms with incumbent firms in the market.
If a firm discovers an industry, in which they can instantly compete with other firms, it may have the incentive to enter the industry and undercut incumbent firms to steal supernormal profits away from those firms as quickly as possible. This is what is known as hit-and-run entry and is an important concept to introduce when talking about contestability.

Here Jacob guides you through the contestability revision slide:
Comments
No comments made yet. Be the first to submit a comment