Economics Year 13 revision Day 15 - Monopsony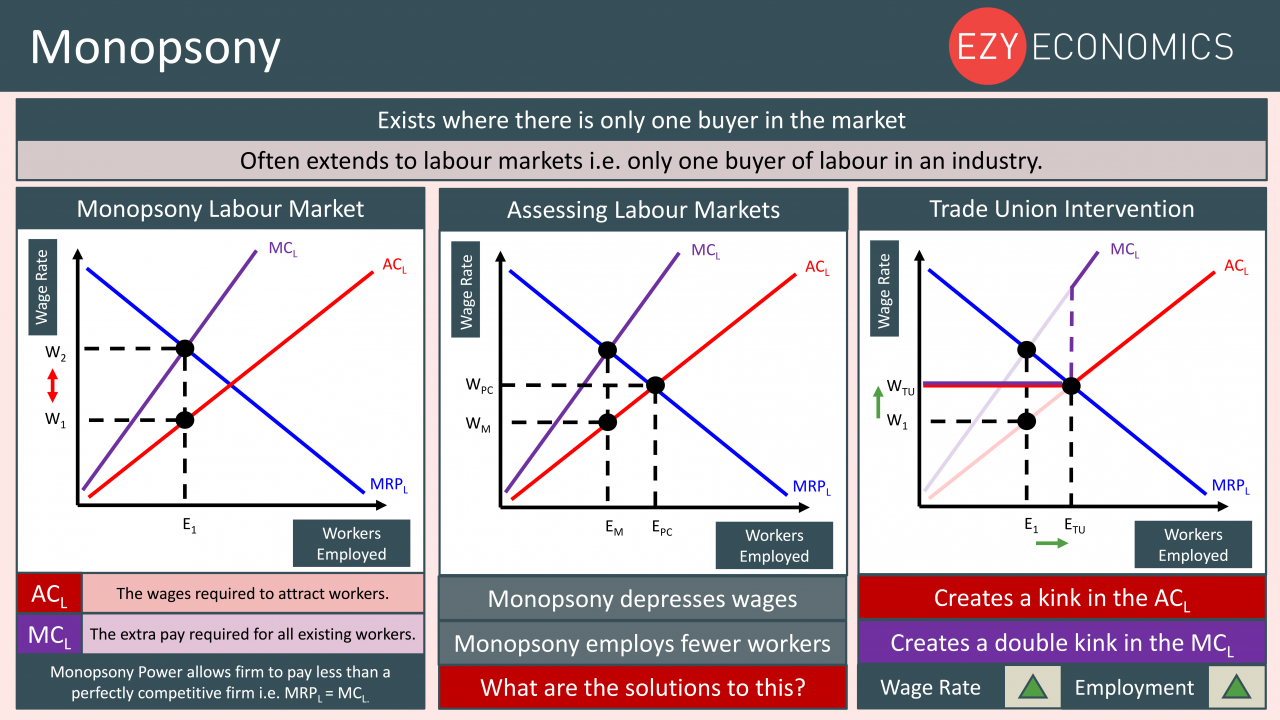 On day 15 of our Year 13 recap, we review the concept of a monopsony in the context of labour markets.

A monopoly describes one producer/seller in the market and a monopsony describes one buyer in the market. A firm that is a monopsony has significant bargaining power when it comes to employing the factors of production needed to make goods and/or services.
A monopsony firm is often perceived as an unhealthy position for a labour market to be in due to the fact that the outcomes under this labour market structure result in wages being depressed and the total number of people employed being below that which would prevail under a perfectly competitive scenario.

Here Jack guides you through the revision slide on monopsony labour markets.
Comments
No comments made yet. Be the first to submit a comment