Economics Year 13 revision Day 17 - Phillips Curve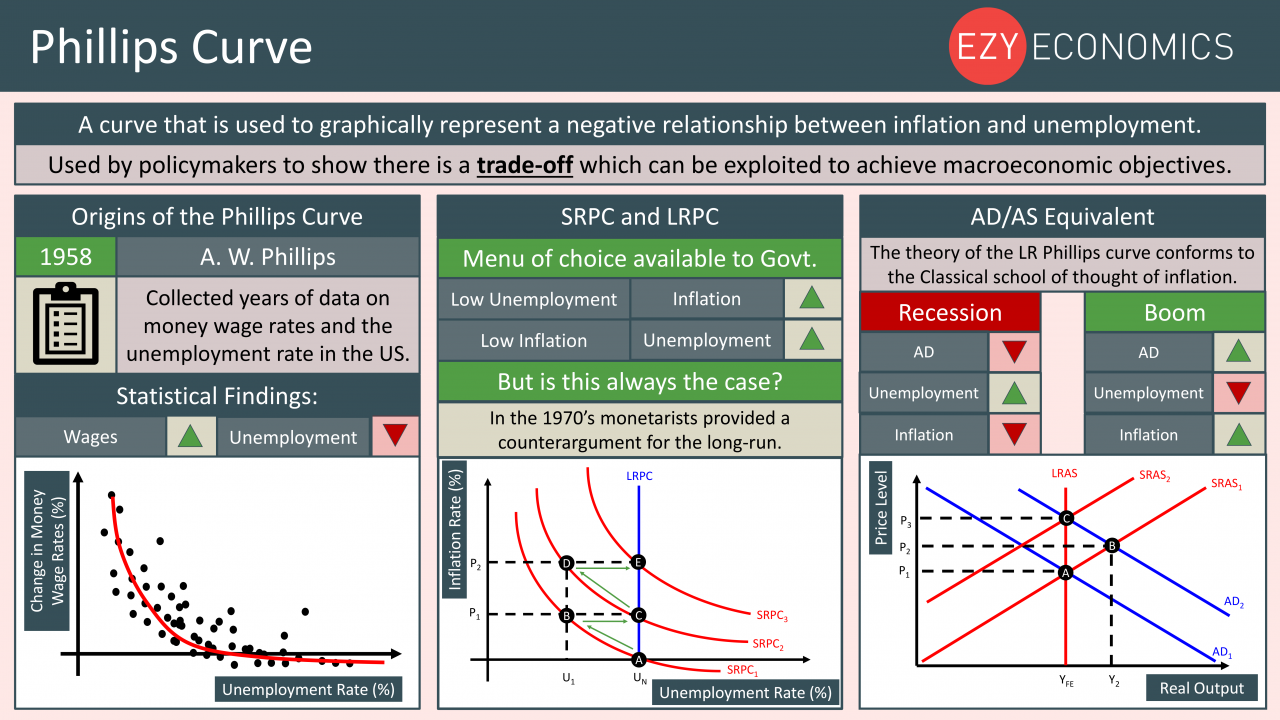 On day 17 of the Year 13 Recap we review the theory of the Phillips Curve and discuss the importance of this theory for policymakers.

At the heart of macroeconomic policy decisions are the Government's central macroeconomic objectives. These objectives exist to provide a framework for policymakers to achieve the type of growth and performance levels that are needed if real benefits to the economy are going to be generated.
However, there does not exist a perfect environment in which the government can achieve all these objectives at the same time. The Phillips Curve provides a graphical explanation of how and why there may exist a trade-off between two of the government's objectives – inflation and unemployment. Even though the relevance of the Phillips Curve in today's world has been put into question, it still is one of the most important theories in the field of macroeconomics.

Here Jack guides you through the revision slide on the Phillips Curve:
Comments
No comments made yet. Be the first to submit a comment