Economics Year 13 revision Day 18 - Productivity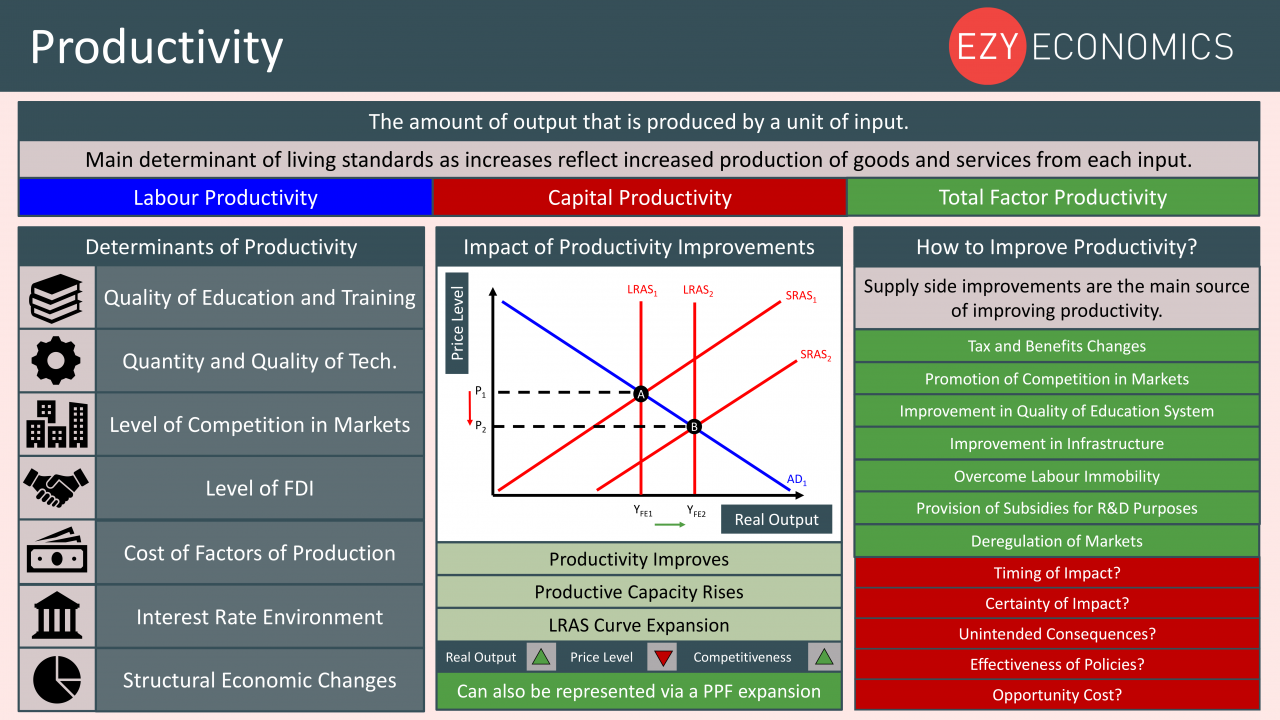 On day 18 of the Year 13 Recap we review the macro material relating to productivity and why it matters.

Productivity is a sensitive talking point within businesses and the wider economy because it reflects upon how well managed and organised our production processes and supply chains are.
The concept of productivity centres around generating as much from a given employed set of resources as possible. This is fundamental to driving real benefits to an economy when the number of resources available to employ are finite. In the UK, many economists have spent countless hours trying to find a "perfect" explanation behind the lost decade of productivity growth since the Financial Crisis, which is why this period is called the 'Productivity Puzzle'.

Here Jacob discusses the material on the productivity revision slide.
Comments
No comments made yet. Be the first to submit a comment