Economics Year 13 revision Day 19 - Banks and Financial Institutions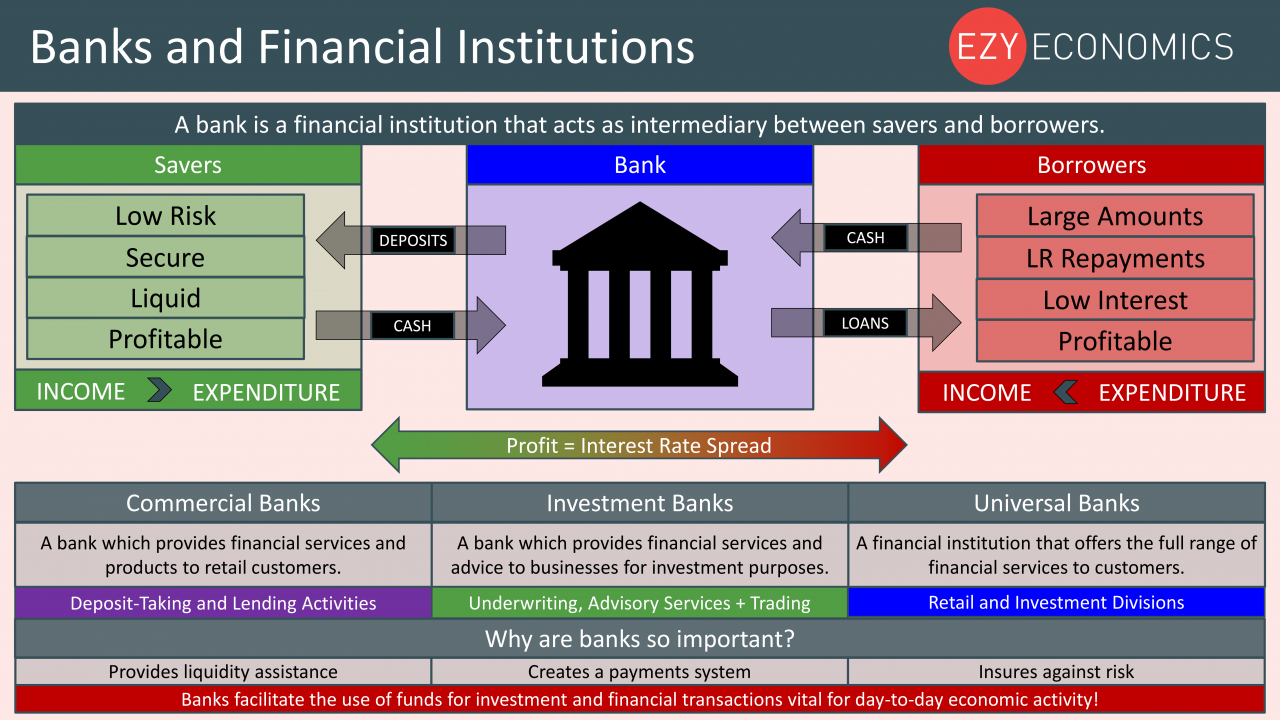 On day 19 of our Year 13 Recap, we begin our review of the material relating to the financial sector. In doing so, we start at the most logical point which is looking the role of banks and financial institutions.

Banks and bankers have a bad reputation amongst the general public due to the perception that they are making huge profits using our savings and earning large bonuses in the process. However, Banks and financial institutions are crucial for the functioning of an economy.
This is because they help meet the financial needs and wants of the general public. They provide payment services, insurance services, provide a channel through which you can save and allow you to borrow to finance the purchase of a house. A good starting point with this section is to be really comfortable with the traditional banking model and the purposes that they serve in the real economy.

Here Jack guides you through the banks revision slide:
Comments
No comments made yet. Be the first to submit a comment