Economics Year 13 revision Day 25 - Trade Protection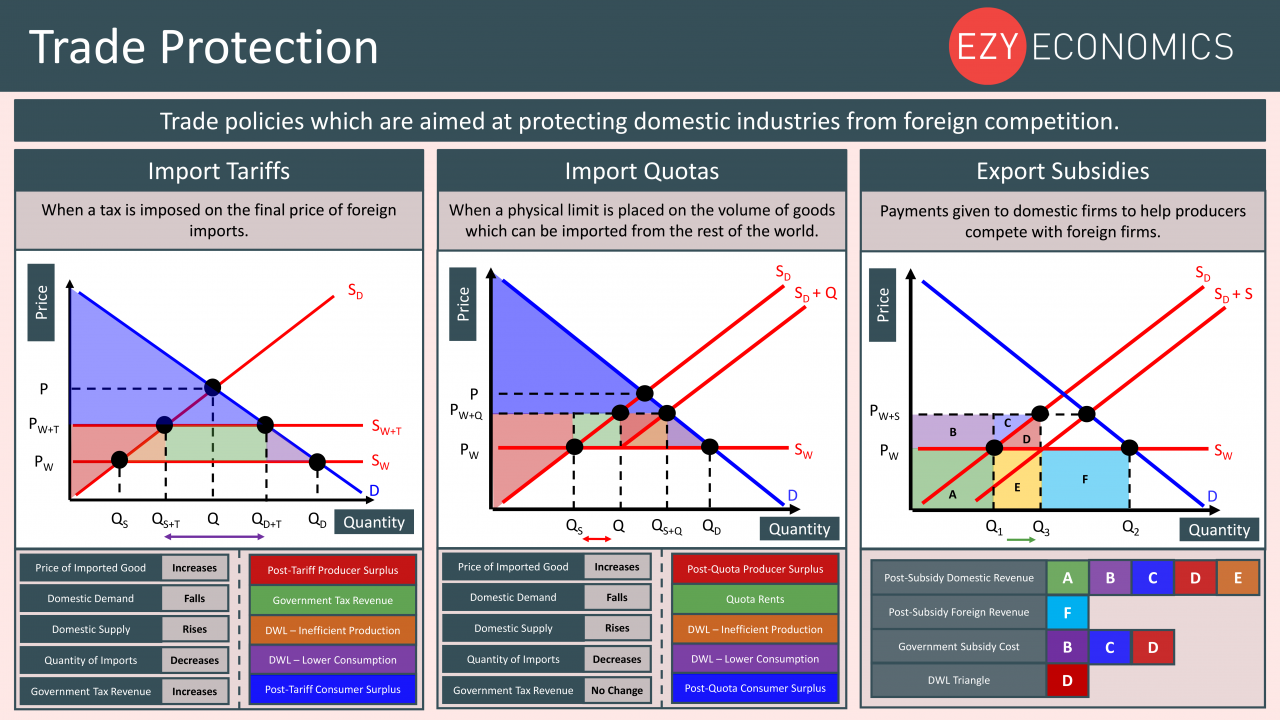 On day 25 of the Year 13 Recap we focus on trade protection and how we can analyse the welfare implications of three of most commonly used protectionist policies.
Despite the efforts of the WTO and the existence of the widely-accepted trade theory of comparative advantage, protectionism is still a trading action which is used as a political bargaining chip and sometimes implemented to place pressure on a particular industry or country.
Even though protectionism is not a recommended policy tool by any independent body, there are some justifying grounds for imposing these types of policies such as protecting sunset or strategically important industries. Trade is a very popular essay topic and therefore you need to be really comfortable with these policies, as well as being able to evaluate the implications of them.
Here Jack guides you through the trade protection revision slide:
Comments
No comments made yet. Be the first to submit a comment