Economics Year 13 revision Day 30 - Income Inequality and Poverty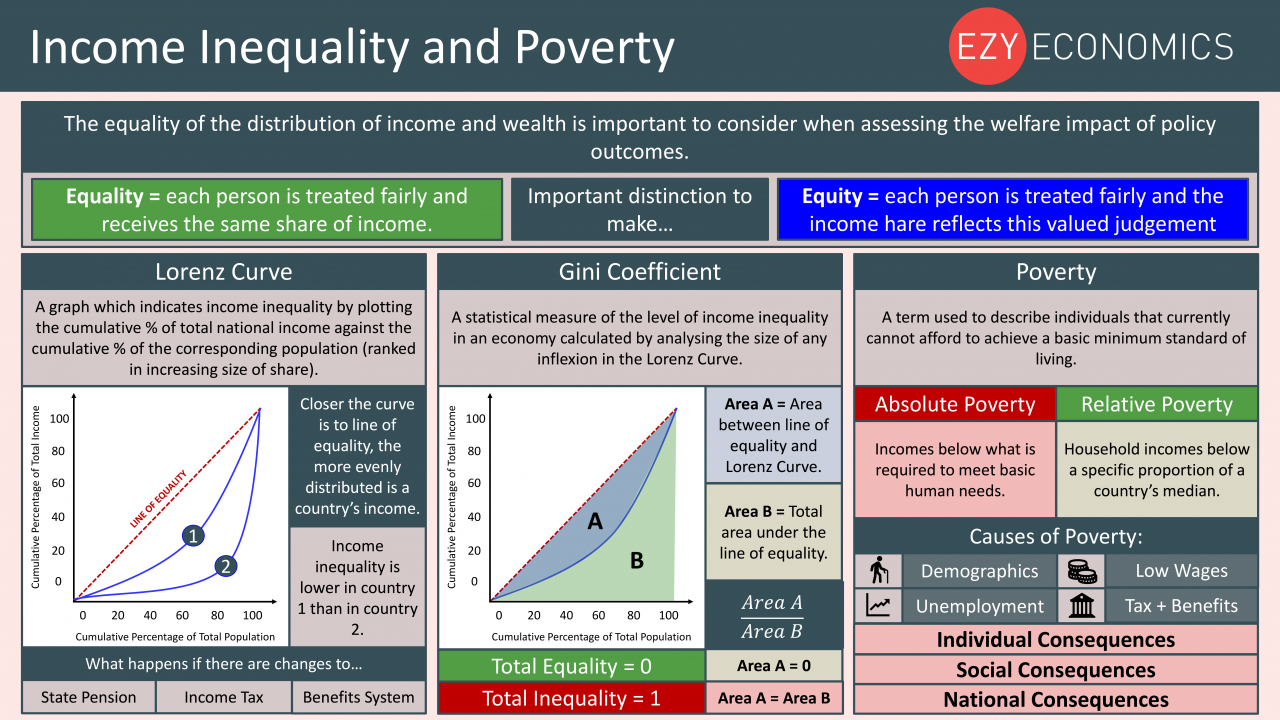 On day 30 of the Year 13 Recap we review the material relating to inequality and poverty.
Inequality and poverty are politically charged topics because they relate to the consequences of bad policy decisions and allocative inefficiency.
Even though inequality is not a traditional macroeconomic objective for governments, it has become the "unofficial" fifth macro objective due to the importance of this issue for many people. Therefore, when policymakers are introducing a new policy or looking at adapting an existing one, a significant amount of emphasis needs to be placed on the impact this will have on the distribution of income and wealth.
Here Jack guides you through the revision slide on inequality and poverty:
Comments
No comments made yet. Be the first to submit a comment