Free Download - EzyEconomics Weekly 5 Compilation Document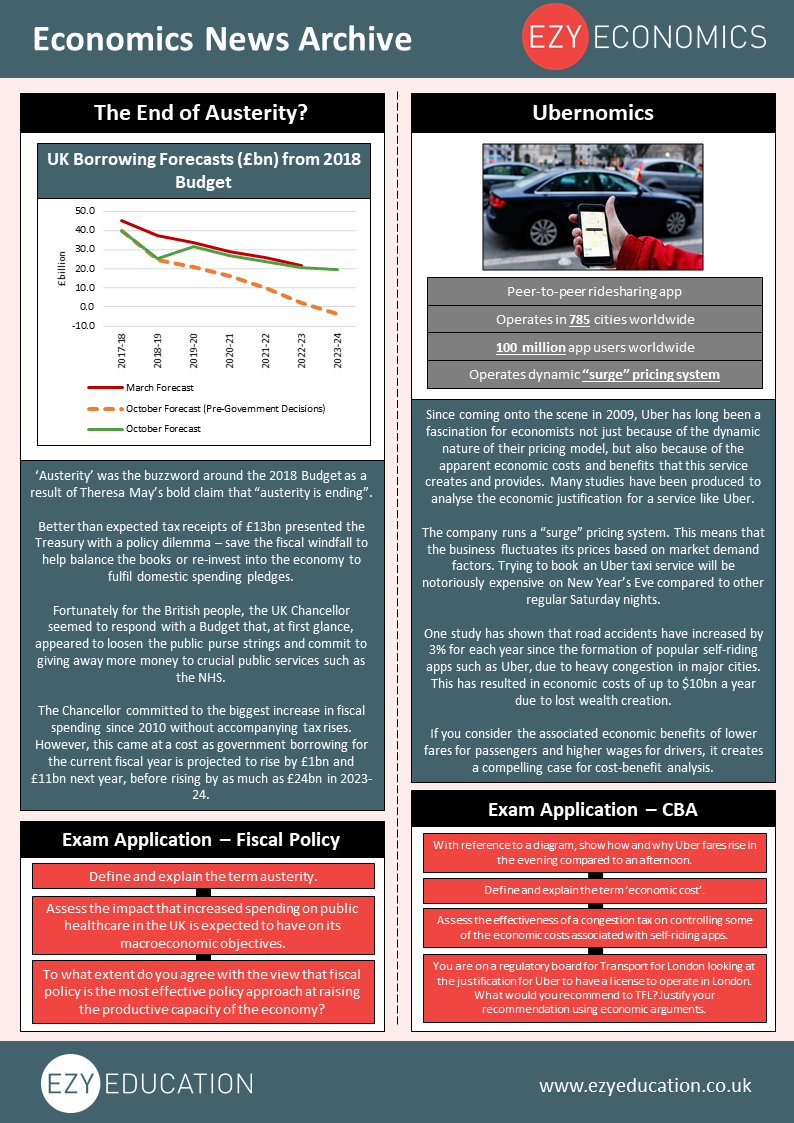 We have pulled together all of the best news stories published by within our ever-popular 'Weekly 5'. Over 60 different pieces of content in a single document.
The Weekly 5 is published each Friday in term-time and highlights five of that week's news stories relevant for A Level Economics. It is application-heaven!
Download for free and provide your students with more AO2 content than they will ever need by completing the form below.
Comments
No comments made yet. Be the first to submit a comment