Something to engage and inspire your economists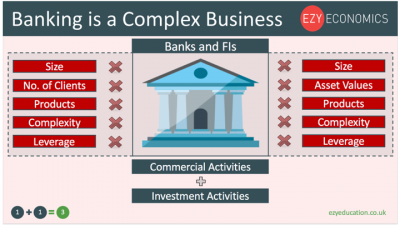 This article and videos are great material for young economists. Loved watching the video and reading the article on Sky News this morning.
Historical context, some good explanations, several connections to the real economy and some interesting thoughts on what happens to US interest rates, what the consequences might be and why current policy tools might not dig us out of another financial crisis.
For more detail on the technicalities of banks and coverage of the 2008 crisis please feel free to use and share:
Banks and financial institutions recap video
2017 CPD presentation - free slide pack
Don't forget:
You won't learn much via passive video viewing i.e. just watching a video
Take your time, make notes and turn your time into an active viewing event.
When you think you understand it then test yourself via our assessments
Read the feedback when you get questions wrong as "feedback is the food of champions"
 Here is an outline with links to our main course activities:
| | | | |
| --- | --- | --- | --- |
| Ref | Description | Videos | Qs with unique explanations |
| Unit 1 | Provision of Finance | | |
| Unit 2 | Financial Markets | | |
| Unit 3 | Calculating Bond Yields | | |
| Unit 4 | Financial Institutions | | |
| Unit 5 | Interest Rate Determination | | |
| Unit 6 | Central Banks | | |
| Unit 7 | Bank Failures and Systemic Crises | | |
| Unit 8 | Financial Regulation | | |
| Unit 9 | Financial Sector in Developing economies | | |
| Finale | End of Module Assessment |   | |
|   |  Total activities | 27 | 135 |
Comments
No comments made yet. Be the first to submit a comment