The Economics Weekly 5 - 12th January 2018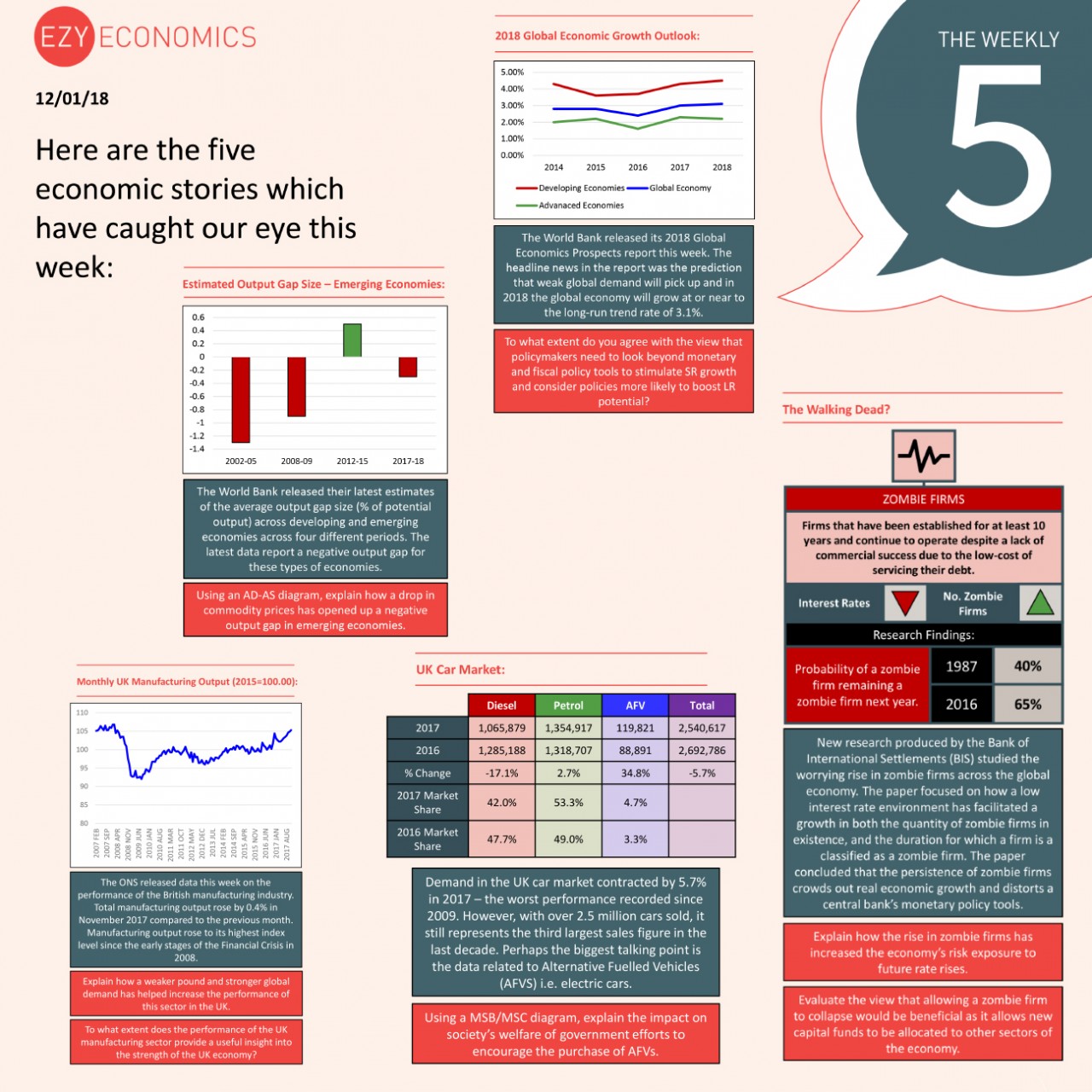 Welcome to the first Weekly 5 of 2018!
The top 5 stories that have caught our eye this week include:
UK manufacturing output
2018 global economic growth outlook
Zombie firms
Output gap size in emerging economies
The UK car market
Each story has a question attached to test students' knowledge and apply their learning to current affairs. These can also be used as a theme for lessons, not to mention they're great conversation starters in and out of class.
For the full PDF version of this document, download here.
Comments
No comments made yet. Be the first to submit a comment