The Economics Weekly 5 - 2nd March 2018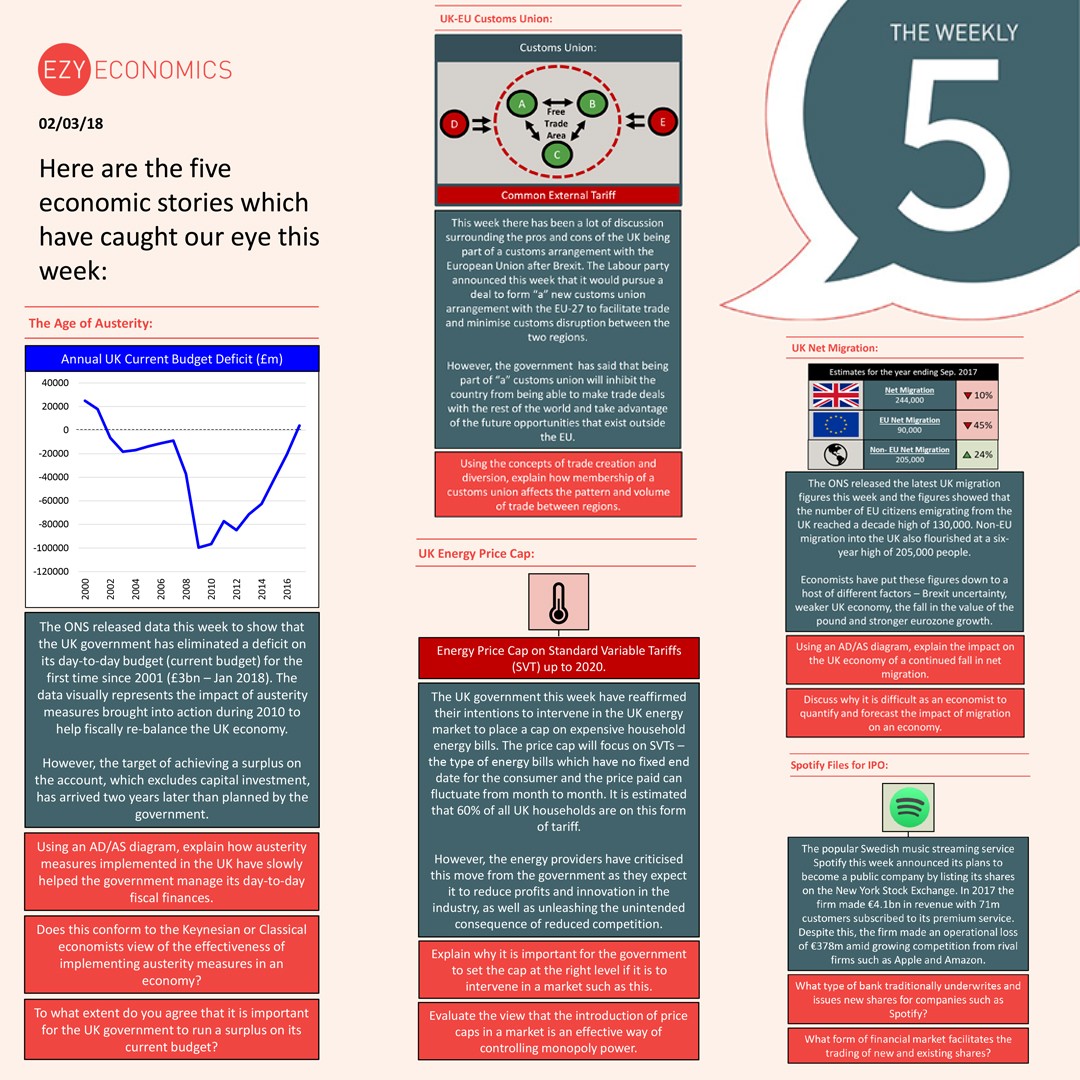 Welcome to another Weekly 5! Whilst the big story of the week is that most of us are snowed in, that doesn't stop the economic issues from hitting the headlines too.
This week we have selected the following:
The elimination of UK government budget deficit
The UK-EU Customs union debate
The UK energy price cap
UK net migration
Spotify's plans to become a public company
For those of you who made it into school or college, our carefully selected questions and topic discussions should help you to distract students from all that white stuff outside.
Comments
No comments made yet. Be the first to submit a comment