The Economics Weekly 5, week ending 17th November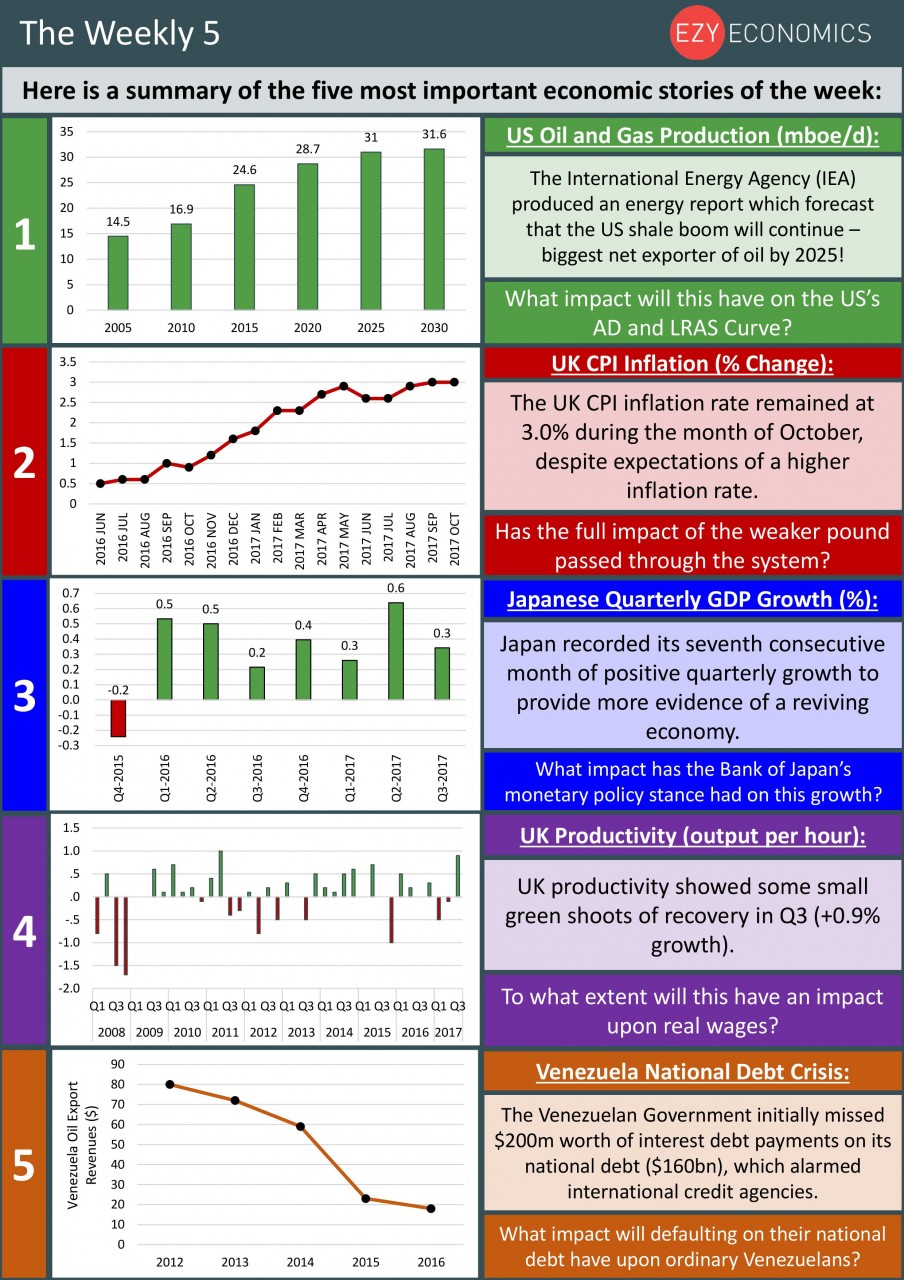 This week's Weekly 5 poses questions on inflation, growth and national debt, amongst others.
Download a printable PDF here to use these as talking points in your lessons.
Look out for next week's edition, released on 24th November, which will be a Budget special.
Have a great weekend!
Comments
No comments made yet. Be the first to submit a comment