Year 12 Recap - Balance of Payments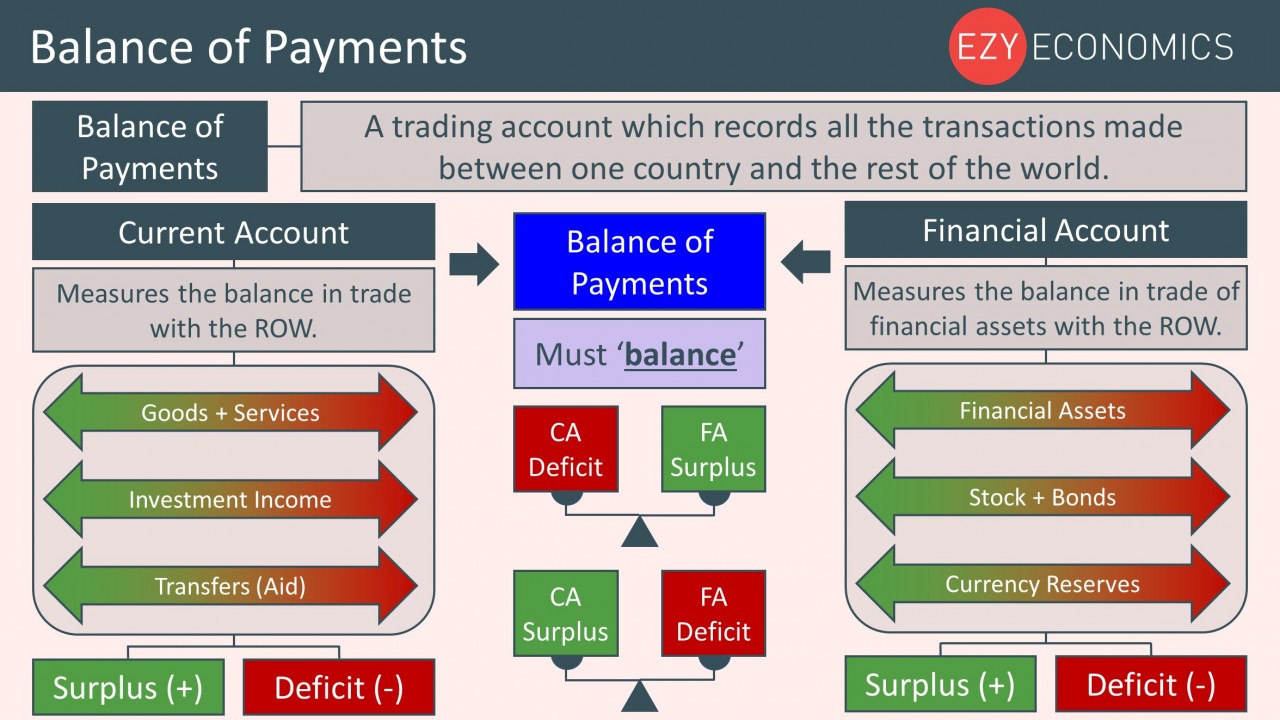 This Year 12 Recap video covers the basics around the topic of the balance of payments.
The balance of payments is a collection of individual trading accounts which measure how dependent an economy is on the rest of the world to satisfy its needs and wants. The accounts can be used to assess the external competitiveness of a country with the rest of the world. In an exam situation, students need to understand the basic structure of the balance of payments accounts to be able to appreciate that there is an inverse link between the performance on the current account and the financial account. By understanding the basic principles of this trading account, a student can start to analyse in more detail the impact of an exchange rate, interest rate and inflation rate change on the performance n competitiveness of an economy.
Here Jack guides you around the topic of the balance of payments:
Our Year 12 recap is supported by our new awesome revision mindmaps. Find out more about them and how teachers and students can access them by clicking here.
EzyEconomics is the ultimate online A Level Economics support service. Schools can enjoy a free 30-day trial to see for themselves how EzyEconomics can support their teaching and help their students achieve better grades. Register now to start your EzyEconomics journey!
Related Posts
Comments
No comments made yet. Be the first to submit a comment