Year 12 Recap - Business Cycles, Circular Flow of Income, Economic Activity and Quantitative Skills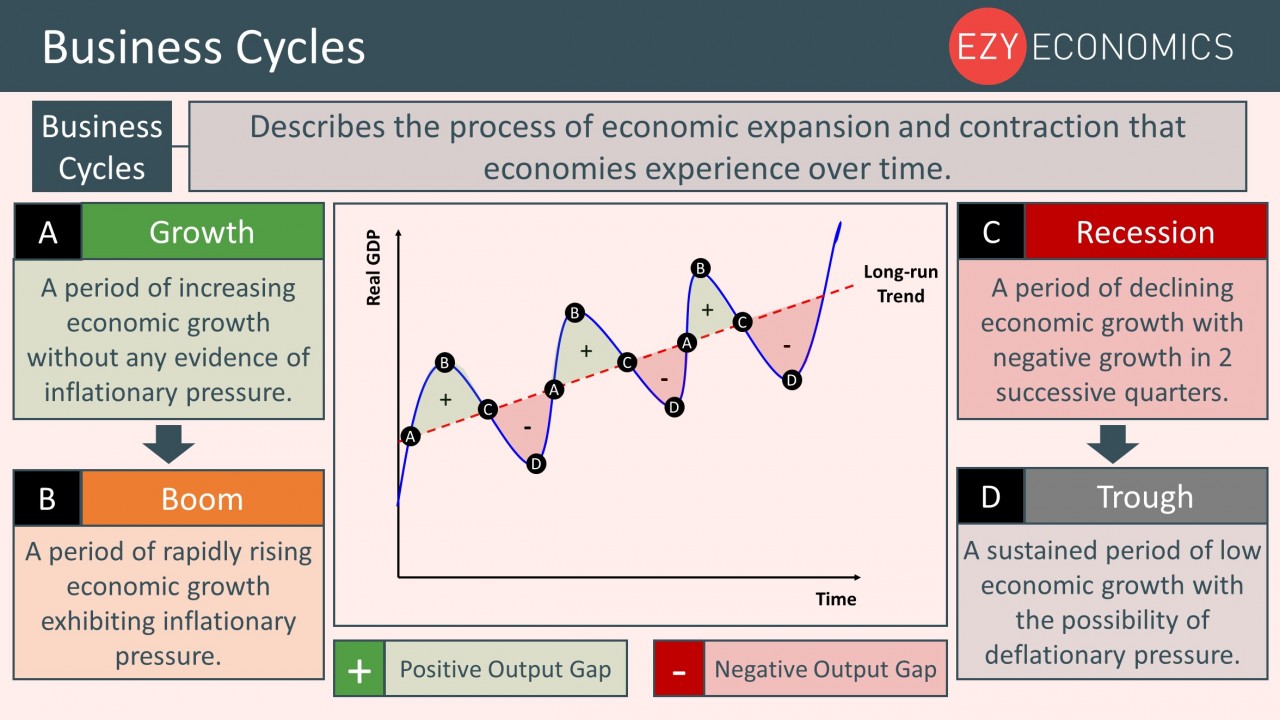 We continue our Year 12 Recap on the theory of the business cycle.
The business cycle highlights the cyclical nature of any economy. It shows that an economy fluctuates between periods of growth culminating in a boom, followed by periods of slower/negative growth culminating in a bust. The academic importance of this is it emphasises that economies will eventually return to growth after a recession due to changes in economic fundamentals such as interest rates, exchange rates, and confidence. 
Despite the theory depicting that the business cycle has a nice smooth shape, in reality, the business cycle of any economy may not conform to this predictable shape as there are lots of uncertain external events which can either prolong or cut short one of the four periods of the business cycle. This helps explain why some countries experience long and severe recessions for many years, whilst other countries recover relatively quickly.
Here Jack guides you around the topic of economic growth:
This video is complemented by the following three videos - Circular Flow of Income, Measuring Economic Activity and Basic Quantitative Skills. Watch any of the three videos below:
EzyEconomics is the ultimate online A Level Economics support service. Schools can enjoy a free 30-day trial to see for themselves how EzyEconomics can support their teaching and help their students achieve better grades. Register now to start your EzyEconomics journey!
Related Posts
Comments
No comments made yet. Be the first to submit a comment