Year 12 Recap - Deflation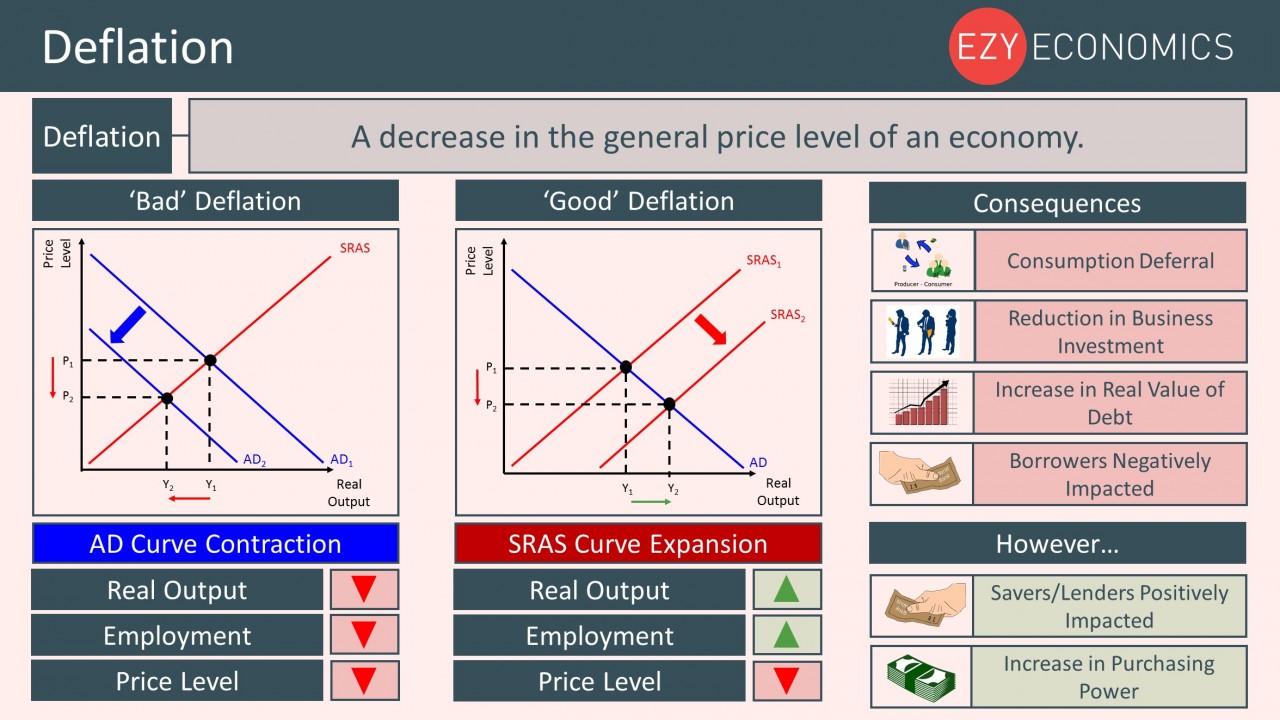 This Year 12 Recap video covers the basics around the topic of deflation.
Many would perceive that falling prices would boost an economy as the real incomes of consumers will surge. However, the interesting debating point amongst economists is that if a country experiences protracted spells of deflation then it may negatively hit spending and growth as consumers delay their purchases in anticipation of further price cuts. Therefore, students need to be armed with both sides of the deflation argument when going into an exam question surrounding inflation/deflation, as this represents an opportunistic moment to earn crucial evaluation marks.
Deflation is when the inflation rate in a country turns negative and prices across the economy are actually falling over time. The video breaks down the impact of deflation on economic agents across the economy as well as depicting the causes of deflation via an AD/AS diagram.
Here Jacob guides you around the topic of deflation:
Our Year 12 recap is supported by our new awesome revision mindmaps. Find out more about them and how teachers and students can access them by clicking here.
EzyEconomics is the ultimate online A Level Economics support service. Schools can enjoy a free 30-day trial to see for themselves how EzyEconomics can support their teaching and help their students achieve better grades. Register now to start your EzyEconomics journey!
Related Posts
Comments
No comments made yet. Be the first to submit a comment