Year 12 Recap - Economic Growth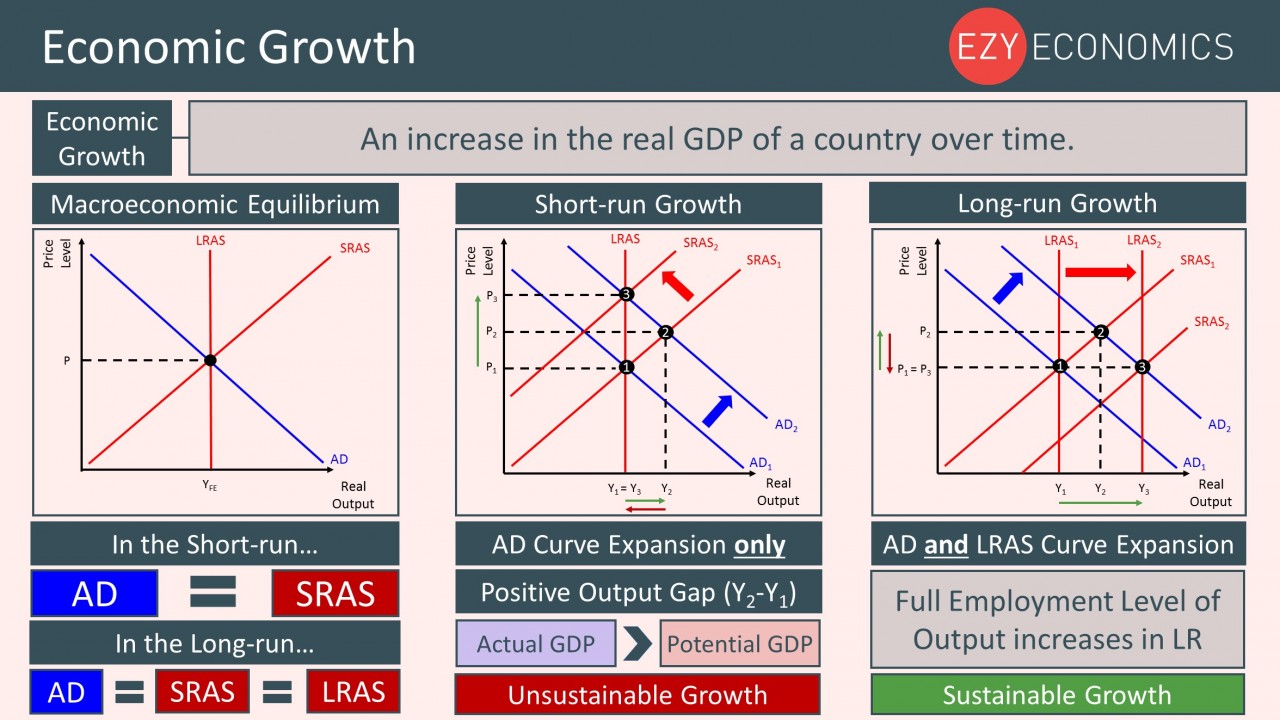 This Year 12 Recap video covers the basics around the topic of economic growth.
In many macroeconomic essay questions, students will have to be able to draw upon their knowledge of AD/AS diagrams to apply to real-world examples the impact of policy changes on the growth prospects of a country. Therefore, it is important for students to be confident with representing both short-run and long-run growth on an AD/AS diagram.
Economic growth measures the rate at which a country's GDP is expanding over time. The video shows you the evaluative benefits your essay may benefit from by being able to discuss the type o growth an economy is experiencing and the impact it has on the main macroeconomic objectives.
Here Jack guides you around the topic of economic growth:
Our Year 12 recap is supported by our new awesome revision mindmaps. Find out more about them and how teachers and students can access them by clicking here.
EzyEconomics is the ultimate online A Level Economics support service. Schools can enjoy a free 30-day trial to see for themselves how EzyEconomics can support their teaching and help their students achieve better grades. Register now to start your EzyEconomics journey!
Related Posts
Comments
No comments made yet. Be the first to submit a comment