Year 12 Recap - Fiscal Policy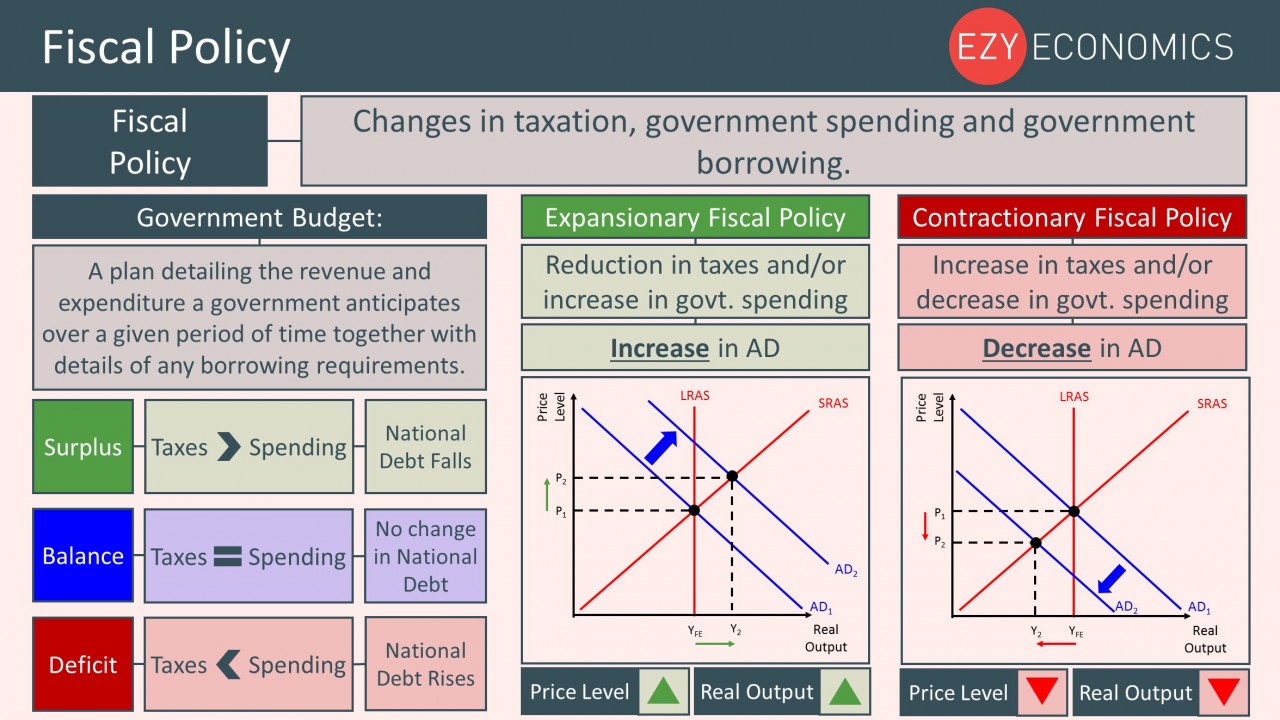 This Year 12 Recap video covers the basics around fiscal policy.
The government of any country has a responsibility and vested interest to ensure that the level of public infrastructure across the economy remains functional and competitive with the rest of the world. Fiscal policy reflects the means by which a government adjusts its spending levels to fulfill the infrastructure requirements of the country. However, this can only be done by raising revenue from levying taxes on the wider economy. The government must strike the right balance between catering for the instant needs of the current generation, without lumbering an infinite number of future generations with high taxes and debt levels. Fiscal policy is a topical issue in economics exam papers as the debate over austerity has gripped many European nations, as a result of the lingering shadow of the 2008 financial crisis. 
Here Jacob guides you around the topic of fiscal policy:
Our Year 12 recap is supported by our new awesome revision mindmaps. Find out more about them and how teachers and students can access them by clicking here.
EzyEconomics is the ultimate online A Level Economics support service. Schools can enjoy a free 30-day trial to see for themselves how EzyEconomics can support their teaching and help their students achieve better grades. Register now to start your EzyEconomics journey!
Related Posts
Comments
No comments made yet. Be the first to submit a comment