Year 12 Recap - Inflation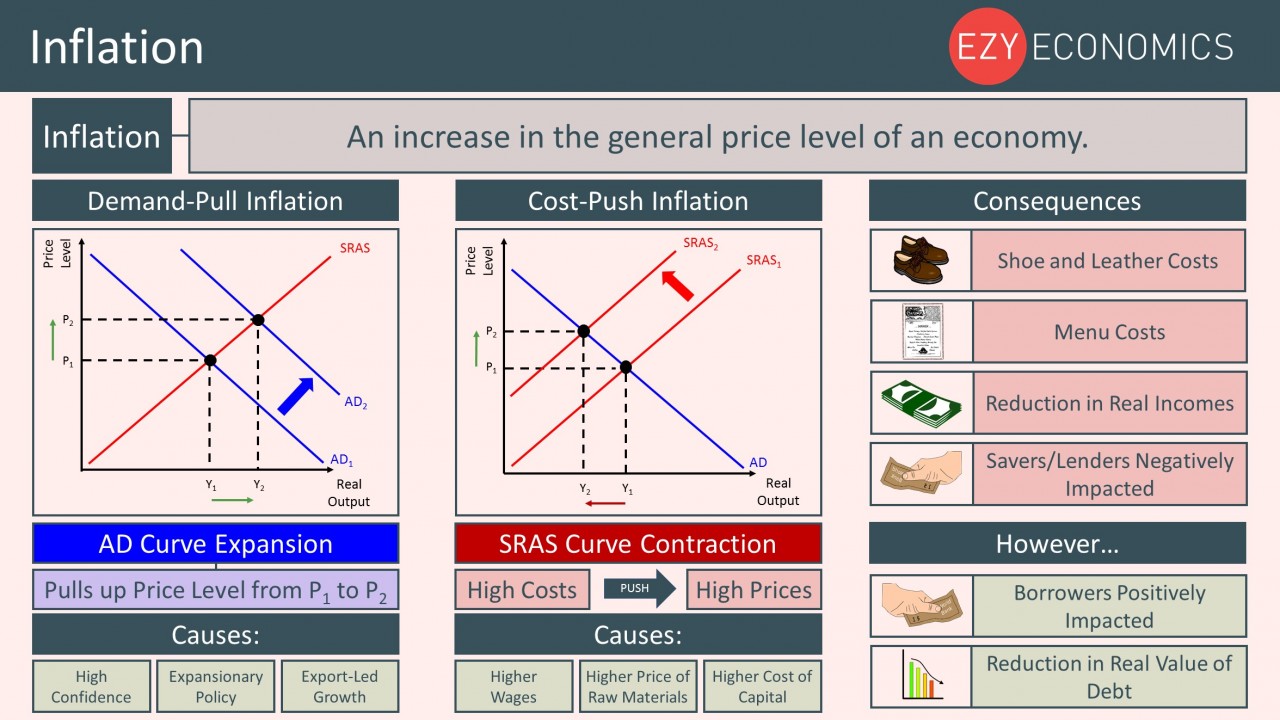 This Year 12 Recap video covers the basics around the topic of inflation.
Inflation is an important economic concept for students to be comfortable with as it has crucial spill-over effects on the long-term growth potential of an economy. Policymakers and central banks are keen to keep inflation low and stable to create stability in individual's purchasing power and ensure growth is not crowded out at the expense of escalating inflation. In many macro essay questions, inflation is a good topic to discuss at great length because it not only affects the strength of the domestic economy but also affects the long-term competitiveness of an economy with its main international trading partners.
Inflation is the rate at which prices across the economy are increasing by at any given point in time. The video breaks down the impact of inflation on economic agents across the economy as well as depicting the impact of higher inflation via an AD/AS diagram.
Here Jacob guides you around the topic of inflation:
Our Year 12 recap is supported by our new awesome revision mindmaps. Find out more about them and how teachers and students can access them by clicking here.
EzyEconomics is the ultimate online A Level Economics support service. Schools can enjoy a free 30-day trial to see for themselves how EzyEconomics can support their teaching and help their students achieve better grades. Register now to start your EzyEconomics journey!
Related Posts
Comments
No comments made yet. Be the first to submit a comment