Year 12 Recap - Macroeconomic Objectives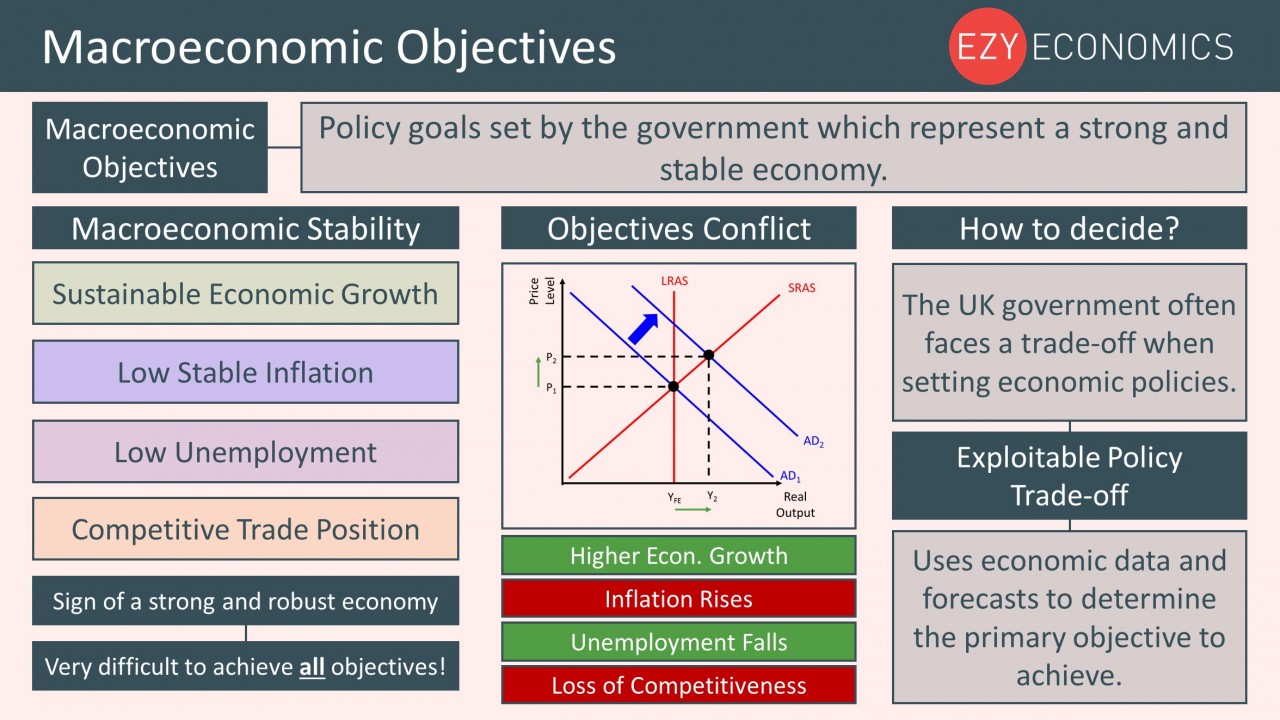 This Year 12 Recap video covers the topic of the macroeconomic objectives.
In many macroeconomic essay questions, students will have to be able to draw upon their knowledge of AD/AS diagrams to apply to real-world examples the impact of policy changes on the growth prospects of a country. In the analysis stage of their answer, they will need to assess the impact of the relative curve shift on the economy's main macroeconomic objectives. This is a key skill in macro essay questions as it gives students the breathing space to evaluate the winners and losers of an economic change.
Traditionally, there are four main macroeconomic objectives that a country tries to achieve. The objectives are to create sustainable economic growth, low and stable prices, low unemployment and a competitive position on the balance of payments accounts. Quite often, it is impossible for any economy to achieve all of these objectives simultaneously and therefore when policymakers are changing their own policy stance they have to consider the possible trade-offs and conflicts which may exist between these objectives.
Here Jack guides you around the topic of the main macroeconomic objectives:
Our Year 12 recap is supported by our new awesome revision mindmaps. Find out more about them and how teachers and students can access them by clicking here.
EzyEconomics is the ultimate online A Level Economics support service. Schools can enjoy a free 30-day trial to see for themselves how EzyEconomics can support their teaching and help their students achieve better grades. Register now to start your EzyEconomics journey!
Related Posts
Comments
No comments made yet. Be the first to submit a comment