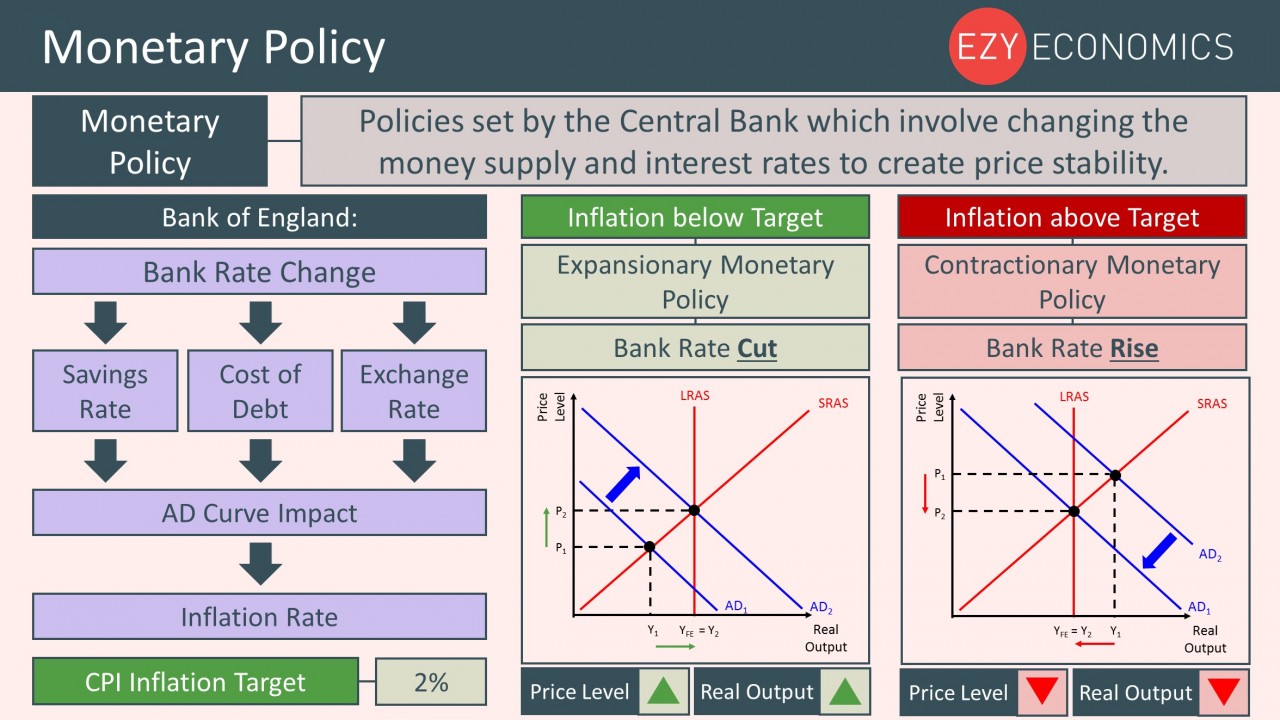 This Year 12 Recap video covers the basics around the main economic policy used by central banks - monetary policy.
For any economy, macroeconomic stability is vital to ensure that economic activity and confidence levels across the economy remain high. One aspect of macroeconomic stability is maintaining price stability. The central bank's sole responsibility is to ensure that prices grow at a steady and sustainable pace to protect people's real incomes and living standards. The conventional approach used by the central bank is the manipulation of interest rates to keep inflation in line with their CPI target. In most macroeconomics exam papers, a question regarding the central bank's role of controlling inflation via a monetary policy is used and therefore students need to be well-prepared with the basic knowledge requirements of this conventional policy area to use alongside a relevant AD/AS diagram.
Here Jacob guides you around the topic of inflation:
Our Year 12 recap is supported by our new awesome revision mindmaps. Find out more about them and how teachers and students can access them by clicking here.
EzyEconomics is the ultimate online A Level Economics support service. Schools can enjoy a free 30-day trial to see for themselves how EzyEconomics can support their teaching and help their students achieve better grades. Register now to start your EzyEconomics journey!