Year 12 Recap - Public Goods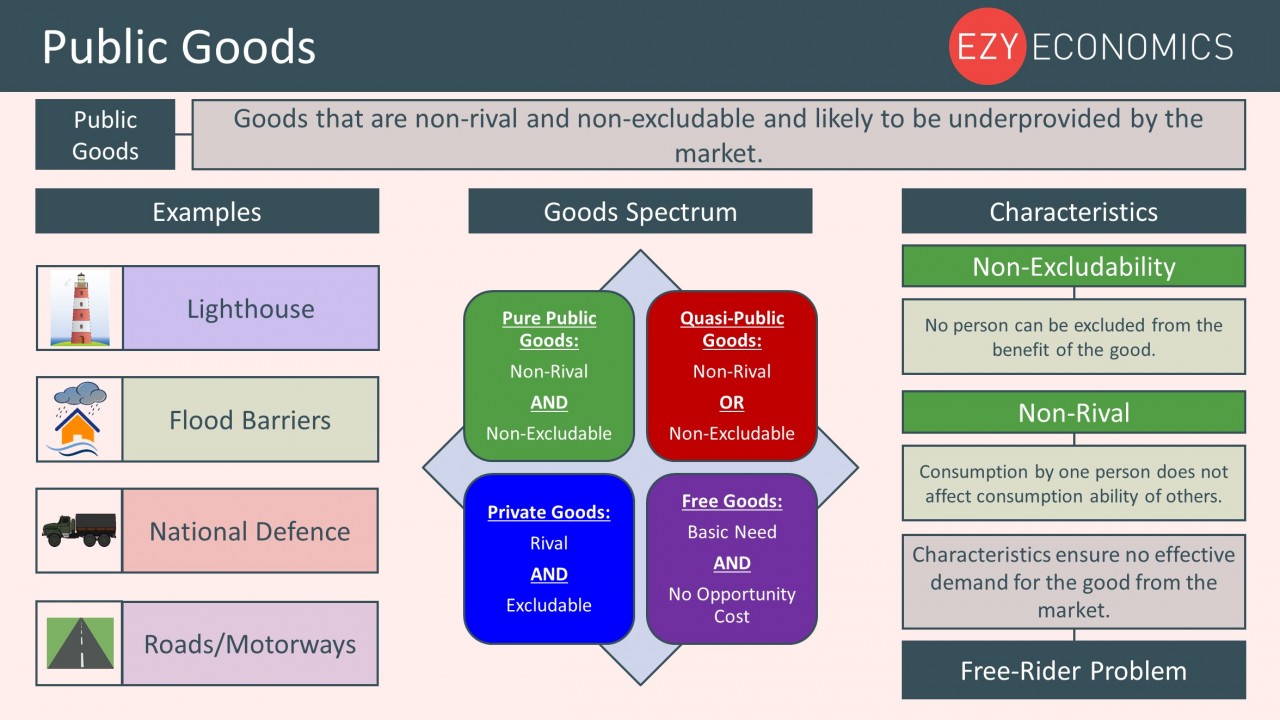 Our Year 12 Recap continues with the topic of Public Goods.
The provision (or lack of) for public goods is a controversial and heated topic in microeconomics, as the question of who is best placed to provide and pay for goods and services which help satisfy basic human wants and needs is often debated amongst policymakers and politicians. Therefore, it is a relevant and probable question to appear in microeconomics exam papers and students need to be well versed in the discussion and explanation points surrounding this topic.
Public goods are goods which, if left to the free market alone, would be underprovided. Therefore, the government has to intervene to ensure that these goods are sufficiently supplied in the market to overcome the free-rider problem.
Here Jack guides you around the topic of public goods:
Our Year 12 recap is supported by our new awesome revision mindmaps. Find out more about them and how teachers and students can access them by clicking here.
EzyEconomics is the ultimate online A Level Economics support service. Schools can enjoy a free 30-day trial to see for themselves how EzyEconomics can support their teaching and help their students achieve better grades. Register now to start your EzyEconomics journey!
Related Posts
Comments
No comments made yet. Be the first to submit a comment