Year 12 Recap - State Provision and Regulation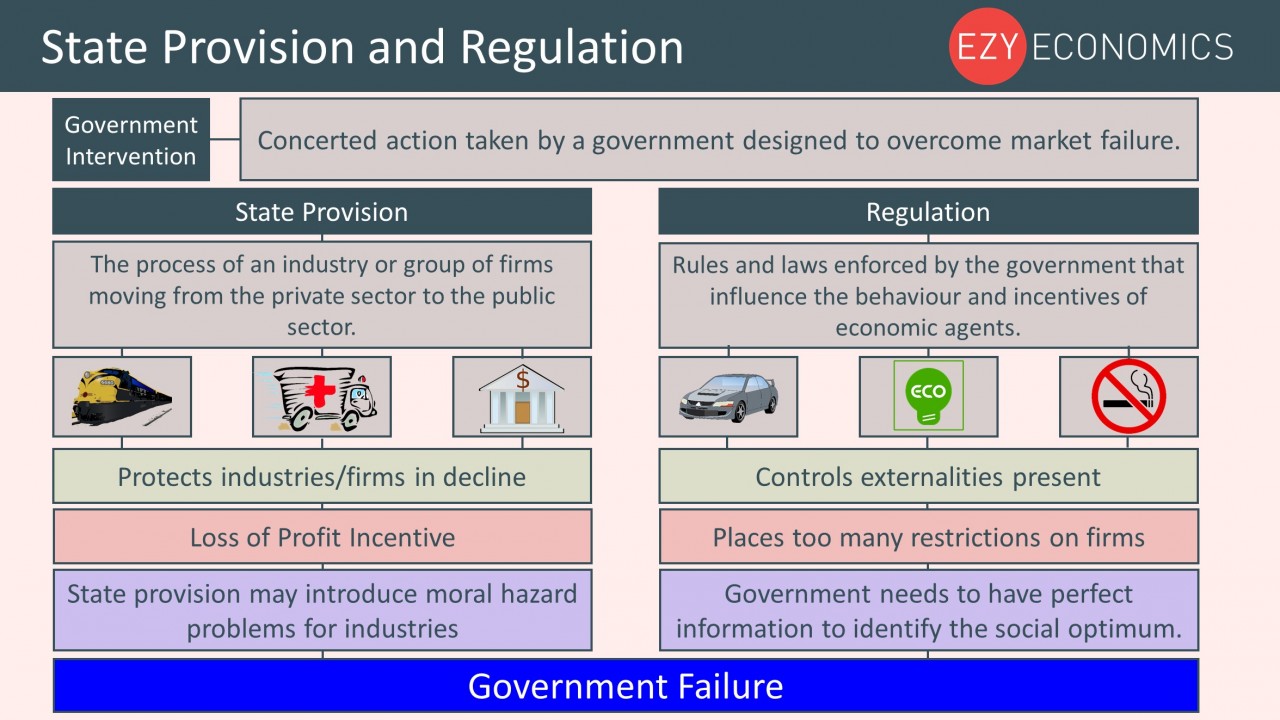 This Year 12 Recap video centers around the topic of some of the additional forms of government intervention such as state provision and regulation.
Governments and policymakers have to remain vigilant and alert to intervene in a market when there is a misallocation of resources away from the social optimum. These policy tools help influence the outcome in the market and help nudge the equilibrium closer to the social optimum. The knowledge of this concept is crucial, as when discussing potential remedies for markets that fail to allocate scarce resources effectively, these simple but effective policy tools can be discussed in great detail.
Here Jacob guides you around the topic:
Our Year 12 recap is supported by our new awesome revision mindmaps. Find out more about them and how teachers and students can access them by clicking here.
EzyEconomics is the ultimate online A Level Economics support service. Schools can enjoy a free 30-day trial to see for themselves how EzyEconomics can support their teaching and help their students achieve better grades. Register now to start your EzyEconomics journey!
Related Posts
Comments
No comments made yet. Be the first to submit a comment