Year 12 Recap - Supply Side Policy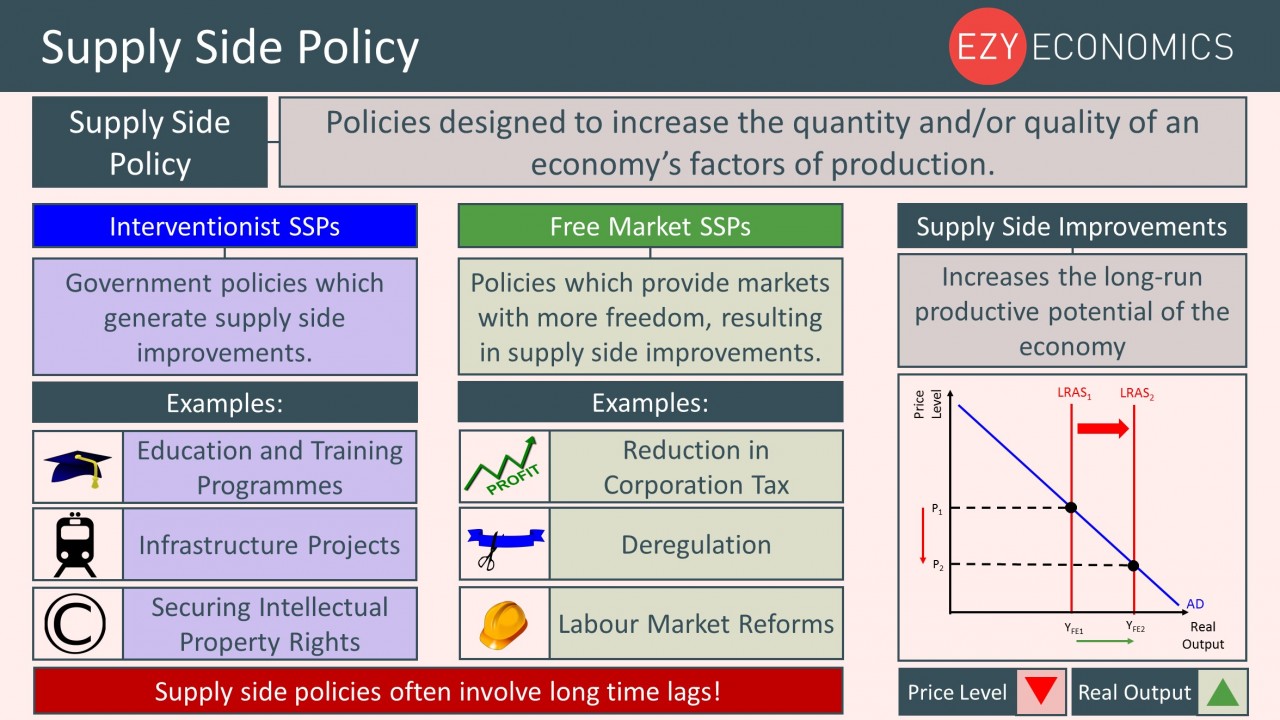 This Year 12 Recap video covers the basics around the topic of supply side policies.
Supply side policies are policies designed to try and help increase the productive capacity of the economy over time. This can be achieved via policy initiatives aimed at improving the quality and/or quality of an economy's factors of production over time. These policies can be instigated by the government's spending plans as an indirect effect of fiscal policy or via the drive of the free market to capture higher profits. This is a prominent discussion point within exams as the UK has experienced a 'lost decade' of productivity since the financial crisis. The discussion around supply side policies and the effectiveness of them can provide an extremely useful talking point when looking at the productivity of an economy over time.
Here Jack guides you around the topic of supply side policies:
Our Year 12 recap is supported by our new awesome revision mindmaps. Find out more about them and how teachers and students can access them by clicking here.
EzyEconomics is the ultimate online A Level Economics support service. Schools can enjoy a free 30-day trial to see for themselves how EzyEconomics can support their teaching and help their students achieve better grades. Register now to start your EzyEconomics journey!
Related Posts
Comments
No comments made yet. Be the first to submit a comment