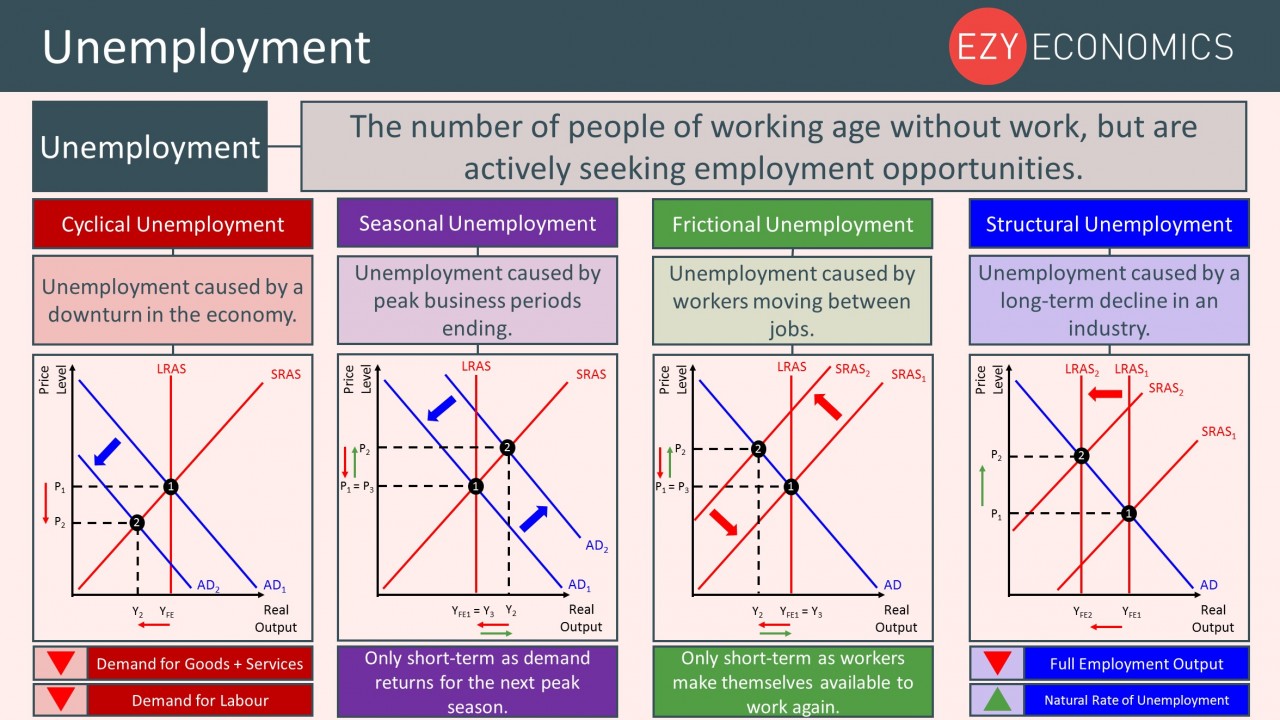 This Year 12 Recap video covers the basics around the topic of unemployment.
Unemployment is the measure of the number of people of working age who are out of work but are making active strides to get back into work. The number of people who are currently unemployed provides a key indicator of the underlying health of an economy. However, economists are always wary of drawing too many concrete conclusions from this metric as it does not include those who are not part of the labour force. In macro exam style questions, the disruption of the macroeconomic equilibrium and its direct impact on unemployment is a basic analysis tool which can provide students with the kickstart for their evaluation points.
At A level, students are required to know about four different types of unemployment, cyclical, seasonal, frictional and structural unemployment. This video explains the distinction between each of these types of unemployment, as well as how to represent their impact on an AD/AS diagram.
Here Jacob guides you around the topic of unemployment:
Our Year 12 recap is supported by our new awesome revision mindmaps. Find out more about them and how teachers and students can access them by clicking here.
EzyEconomics is the ultimate online A Level Economics support service. Schools can enjoy a free 30-day trial to see for themselves how EzyEconomics can support their teaching and help their students achieve better grades. Register now to start your EzyEconomics journey!