Assignment Hub and Gradebook Enhancements
A number of changes will be introduced to enhance the assignment hub:
TEACHER CHANGES
Teachers can now view a student's assignment hub via a link from the gradebook. This will provide a better overall perspective of student engagement with set work. Teachers using the link will land on "Current Assignments" which details all incomplete and partially complete assignments. Assignments will remain in this section of the assignment hub until they have been completed.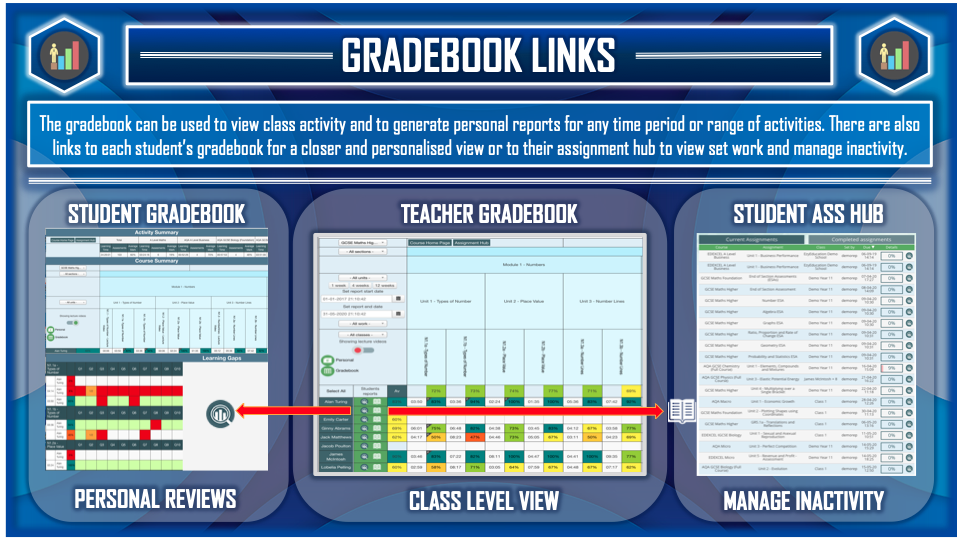 STUDENT CHANGES
The student assignment hub has been altered to address confusion regarding the outcome displayed displayed and improve student awareness of their gradebook. The "outcome" display has been replaced by a link to the student's gradebook. The link opens the gradebook initially showing only the activities within the assignment set. This has several benefits:
It removes ambiguity regarding activity progress. The gradebook details all assessment attempts and any video engagement.
It clearly demonstrates how much work is contained in an assessment.
Awareness of the gradebook will develop and students will start to appreciate how this can reward the hard work they put in.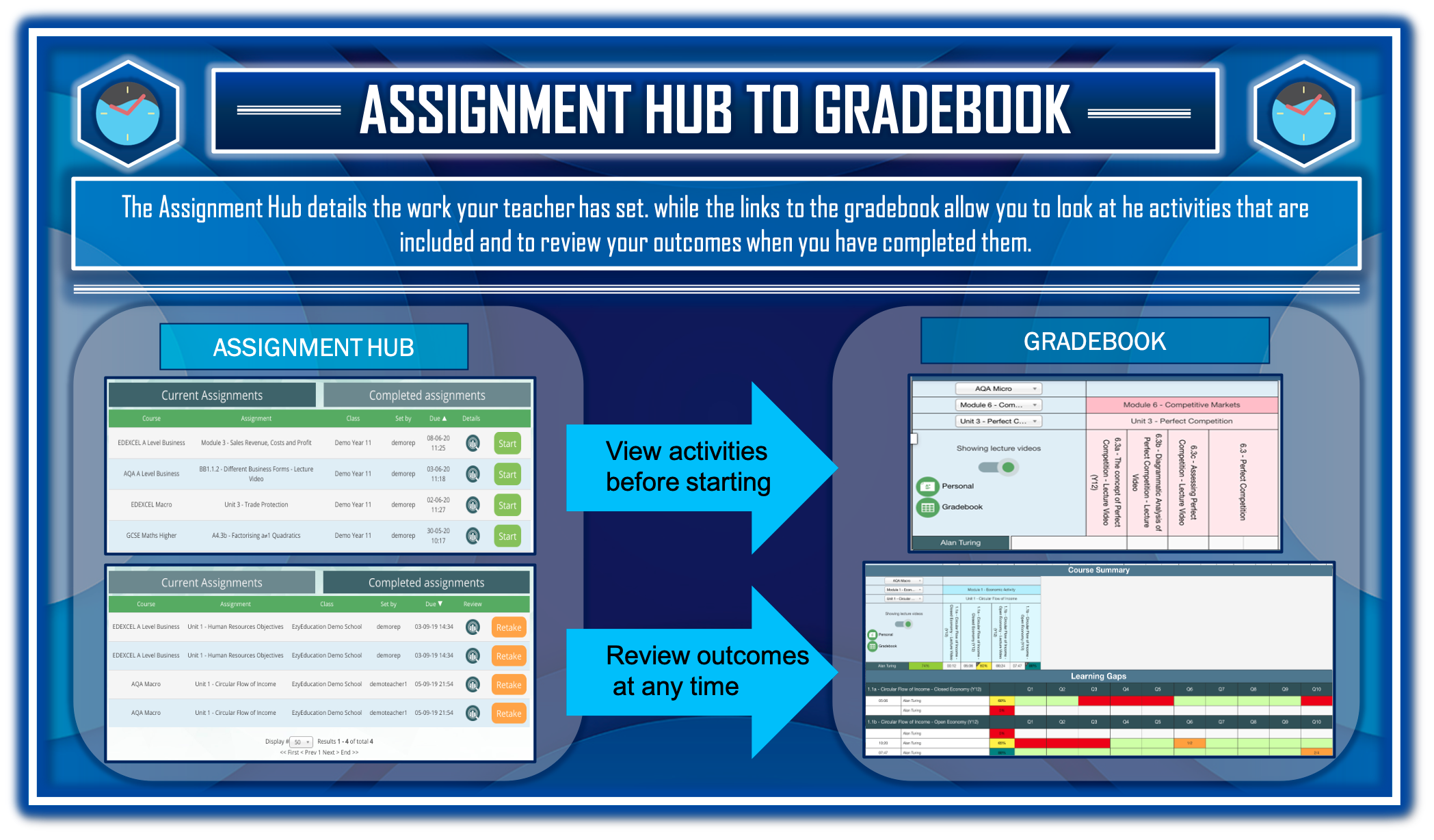 Please browse the instructions page in the Learning Zone for further details. 
Comments
No comments made yet. Be the first to submit a comment