Christmas comes early at EzyEducation
Today some changes to the Assignment Hub were released. These apply to student users:
Current Assignments (previously assignments set)- any assignment that has not been completed will be accessed under this heading. There will be an option to start or resume
Other Assignments  - all completed assignments will appear under this heading. There will be an option to retake assessments (24-hour rule applies) or replay previous video assignments.
Colour coding relating to due/overdue has been removed.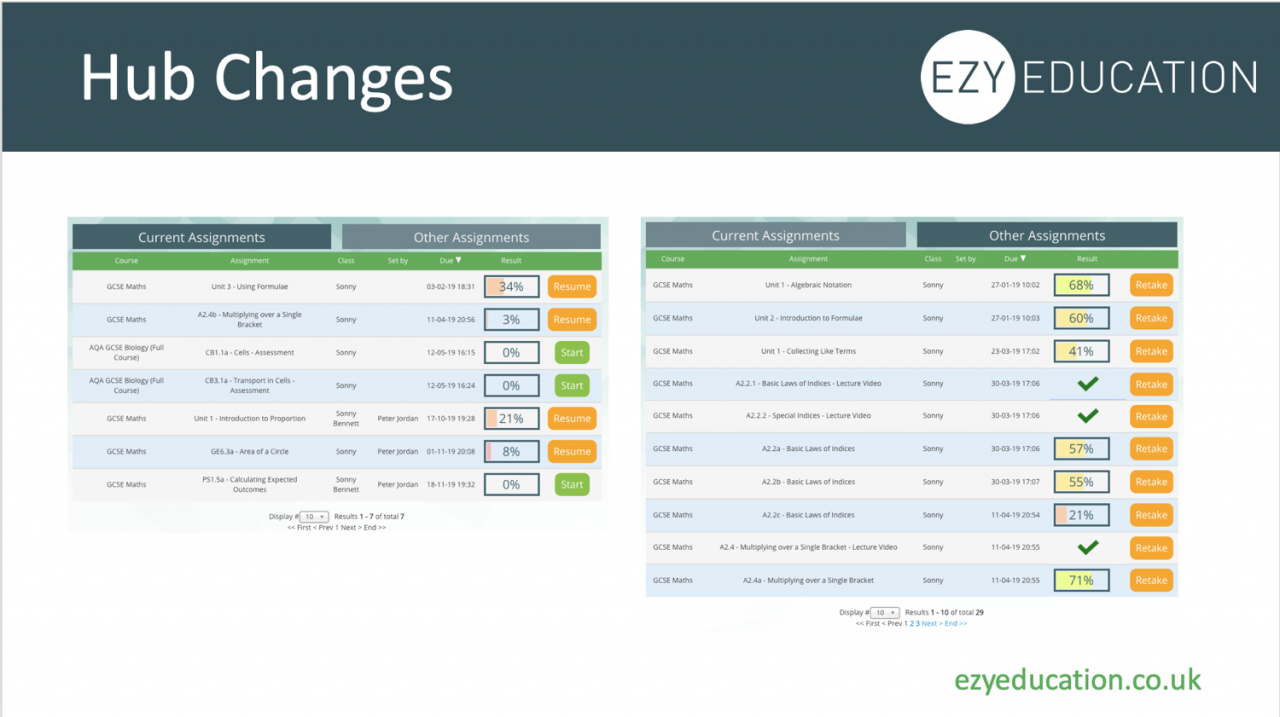 A more significant change will be a new student gradebook. This is scheduled for release on 21/12/19 and will provide a single Html page with details of
Total time on the system and total assessments and average outcome with subject splits.
Access to data on video and assessment records with options to filter to narrow the focus on specific parts of the course and generate pdf reports accordingly
Access to learning maps for EVERY assessment completed providing individual question outcomes and immediate access to question feedback. This is a big step forward and could transform exam preparations, but only for those students who work hard and complete assessments. This opportunity will depend entirely on the number of assessments completed.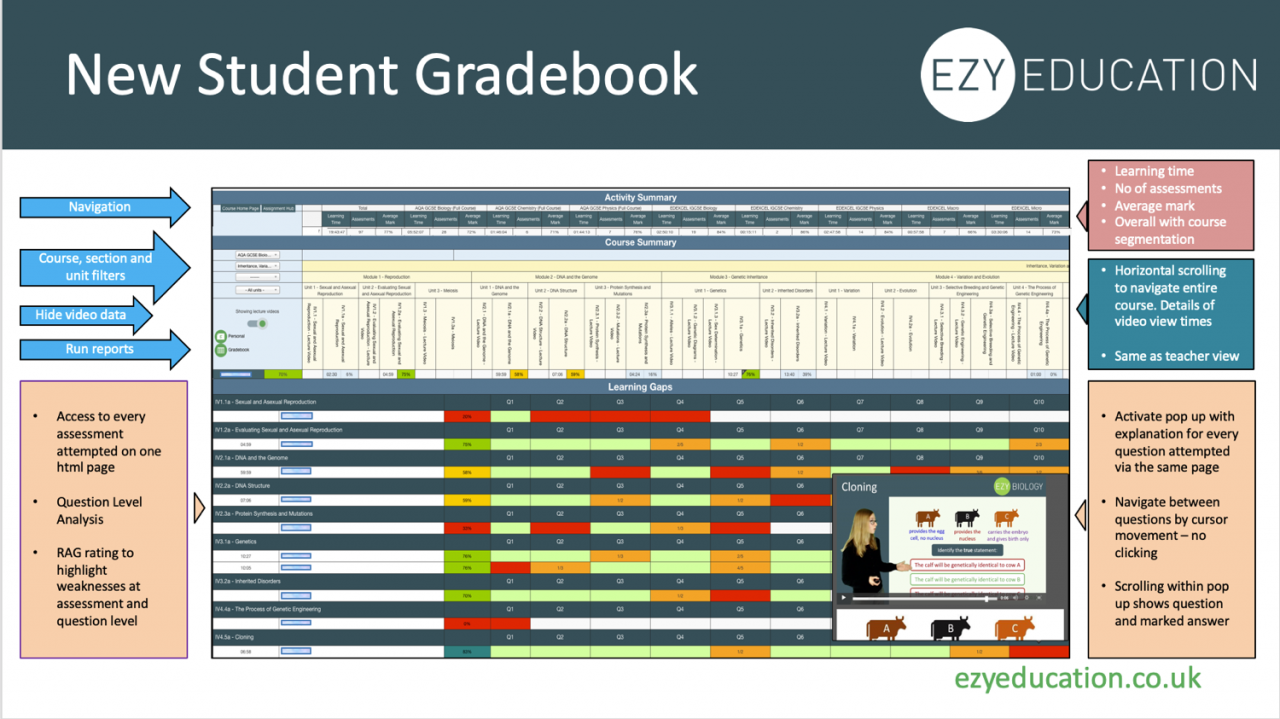 This will enter the final test phase soon thanks to the help of some of our student users. Watch out for updates. 
Comments
No comments made yet. Be the first to submit a comment