Important Update - GDPR, Snapshots, Student Gradebook changes, Revision Plan and Budgeting Details
A lot of additional functionality has been introduced over the last few months (hopefully you have noticed some helpful improvements). Before covering these, I need to start with some details regarding necessary GDPR actions.
GDPR
During March 2020 we will delete personal data held in our archive. As this should contain students and teachers that are no longer subscribed this should not present any issues for schools.
Please make contact to advise any reason why we should not delete your School's archive.
Snapshot Booklets - School Discounts
We have upgraded the tech support for these. This delivers a vastly improved student experience.
Students with course access can enjoy the support of the Booklet and call up video support via their phone but can also directly link into courses via the screen options on their phone. Students can buy direct for £9.99 a book or enjoy a heavy discount if a bulk school order is made (30 books min). £4.99 a book or £6.99 a book for Combined Science and £9.99 for a set of 3 Single Science books.
Please note that the new technology does not support legacy booklets. These can be identified as they do not have any Zap instructions on the front page. New booklets will be required.
Overall our expectation is that these books will have significant impacts on independent learning by integrating digital and print via mobile devices.
Although we did not have time to produce booklets for Edexcel GCSE or Edexcel iGCSE. We will produce these for the next school year.
 Revision Plans
 Last year we produced a very simple plan for the Economics courses. This year we have invested a lot more time in this and have produced specific 10-week plans. We will also extend this to other subjects.
 The aim of these plans is to:
Help students conduct a syllabus knowledge audit to identify and then fill gaps prior to exams.
Chunk up the challenge students face, so that they are guided through the exam build up in a way that helps them to make sure they spread their effort and do not run out of time.
These are currently available for the A-Level courses and will be available for GCSE courses in time for the start of the 10 weeks build up on 6th April. Schools purchasing snapshot booklets for their school will be offered the opportunity of course access for this 10-week period.
The plan is built around the end of section/module assessments. We have recently added these for Maths and will add similar assessments during March in time for the start date of the revision plans.
There will be an opportunity to sign up for a weekly email prior to the start of the period.
 New Student Gradebook
 A dispiriting aspect of the last few months has been to discover that quite a few schools have not noticed the Student Gradebook changes we made over Xmas. The changes include:
An incredible control panel that identifies and fills learning gaps.
Access to specific and concise question feedback means that students have the benefit of content shaped in the context of an actual question. This supports higher level skills development and avoids the dispiriting process of revisiting the same generalised explanations.
End of Section Assessments and Student Grade-books
Although there is plenty of grumbling about extra work, our new set up means that additional work is rewarded. This image highlights the outcomes of one of the first attempts at our foundation level End of Section Assessments. Find gaps and then fill them. Simple!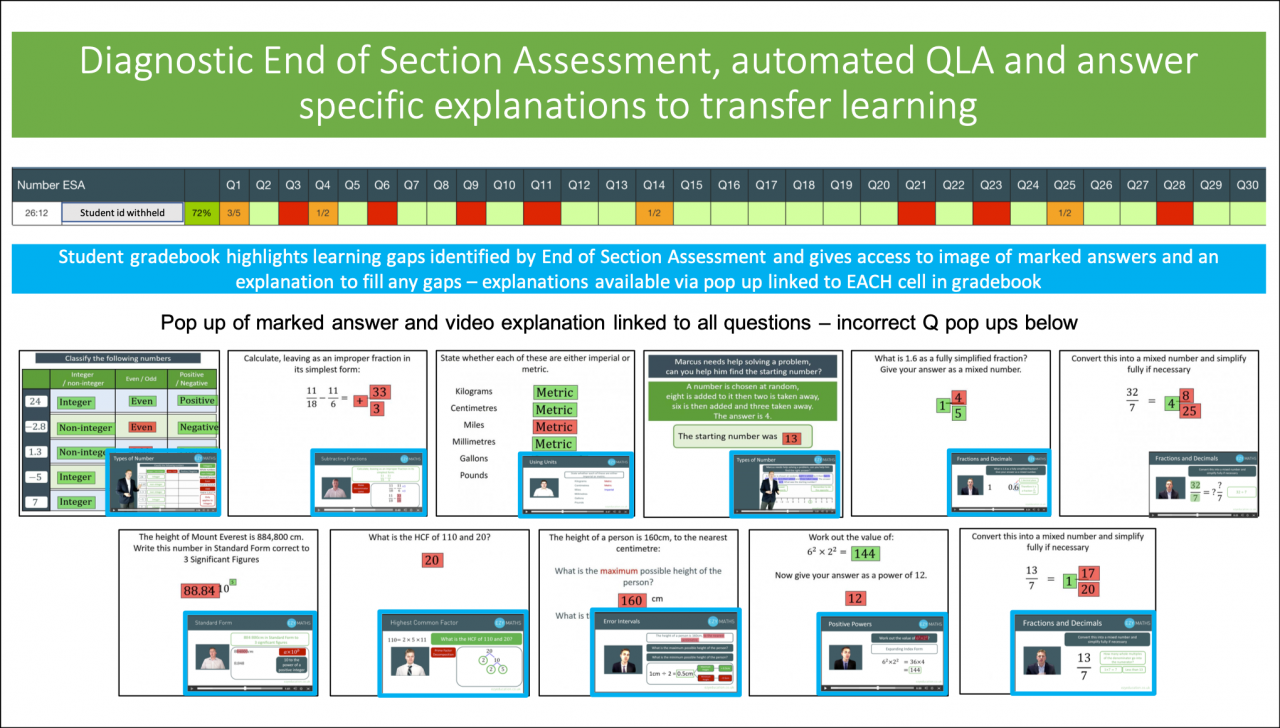 Budgeting for next year
We have gradually revised pricing over the last 12 months. All renewal quotation will be priced on this basis – see table below. This includes schools that started on a higher level prior to the start of this year. We will supply school specific quotations over the next few weeks.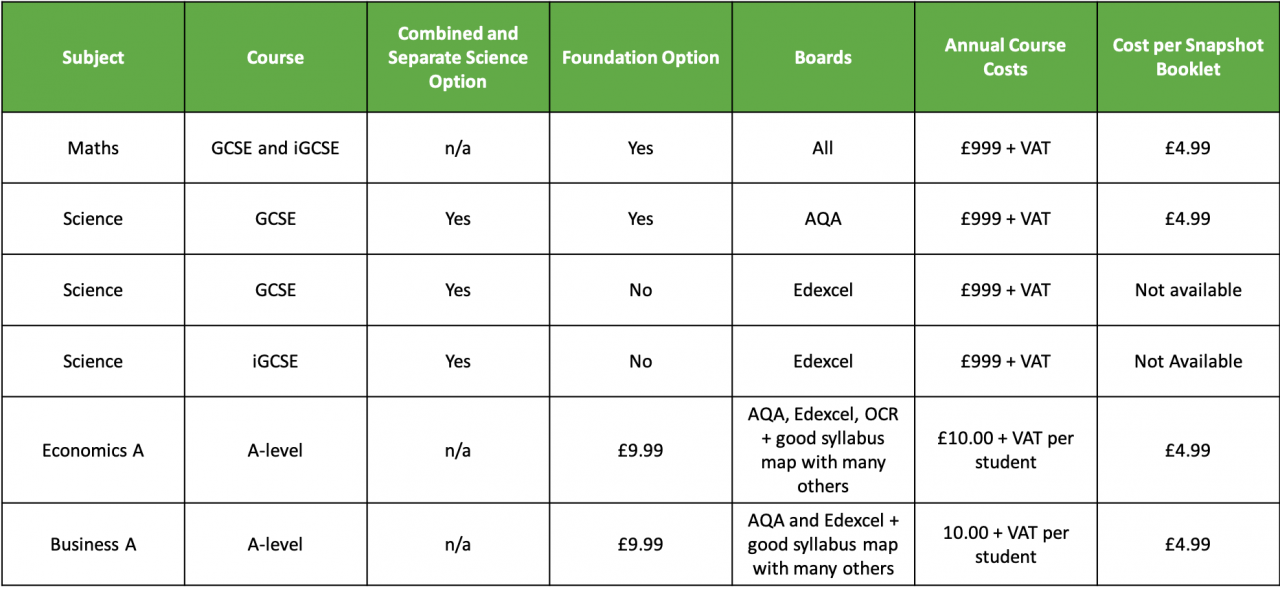 Best wishes
Peter Jordan
EzyEducation Ltd
Comments
No comments made yet. Be the first to submit a comment