Improvements to our Gradebook download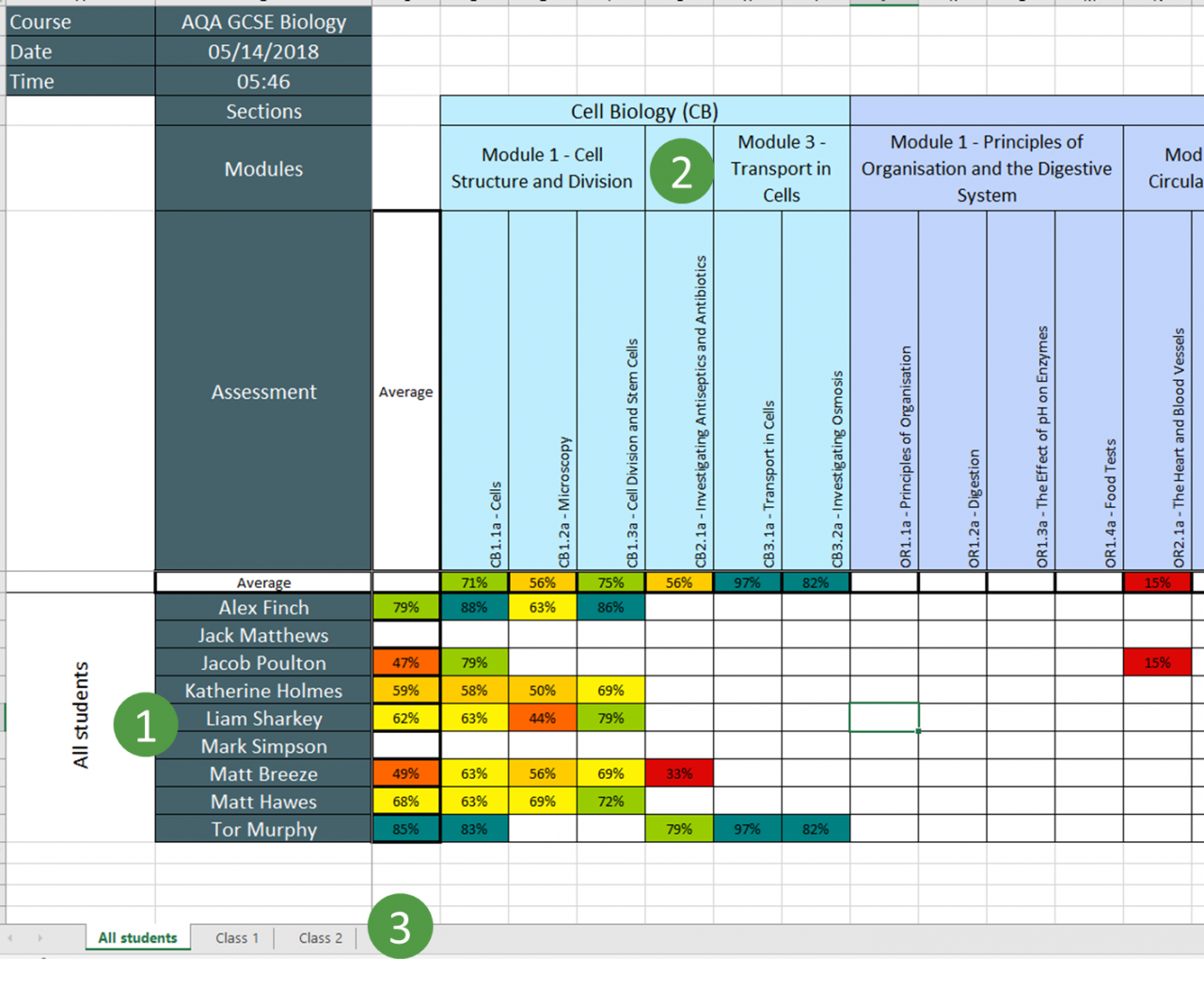 Our reporting options are at the very heart of EzyEducation. We unashamedly promote our view that schools get the most value out of a digital platform like ours by ensuring that teachers direct, monitor and react to student activity. Central to this is the ability to easily view and interpret student activity data. We are constantly developing our reporting options to support this aim.
Our Gradebook
Our gradebook provides a summary of every student's results in each assessment within one of our courses. Downloading it as an excel file is a very popular option. We have made several adjustments to the structure of this download. In doing so, we are indebted to the feedback of our users, which has driven these changes.
Student names now run down the page and assessments now run across it.
The structure of each course is presented so where each assessment fits in is more easily interpreted.
Classes of students are presented in individual sheets within the Excel workbook.
How do I Access the Gradebook Download?
Enter the appropriate course.
Use the right-hand-side menu to go to 'Gradebook'.
Scroll to the bottom of the page and select the 'All Classes' download option.
We do intend to move this option to a more prominent position at the top of the gradebook page.
This is not the End!
We have big plans for all of our reporting options, including further improvements to our gradebook download. High up the list is a re-development of the web-page version of the gradebook. It will become a useful summary of your students' achievements throughout the course with easy navigation to our other reports where an in-depth look is desired.
We Are Only an Email or Phone Call Away
If you have any questions about these changes then we would love to hear from you. Feedback from our users is instrumental in the development of the platform.
Send us an email at This email address is being protected from spambots. You need JavaScript enabled to view it. or call us on 01329 285415.
Comments
No comments made yet. Be the first to submit a comment