Last year and next year at EzyEducation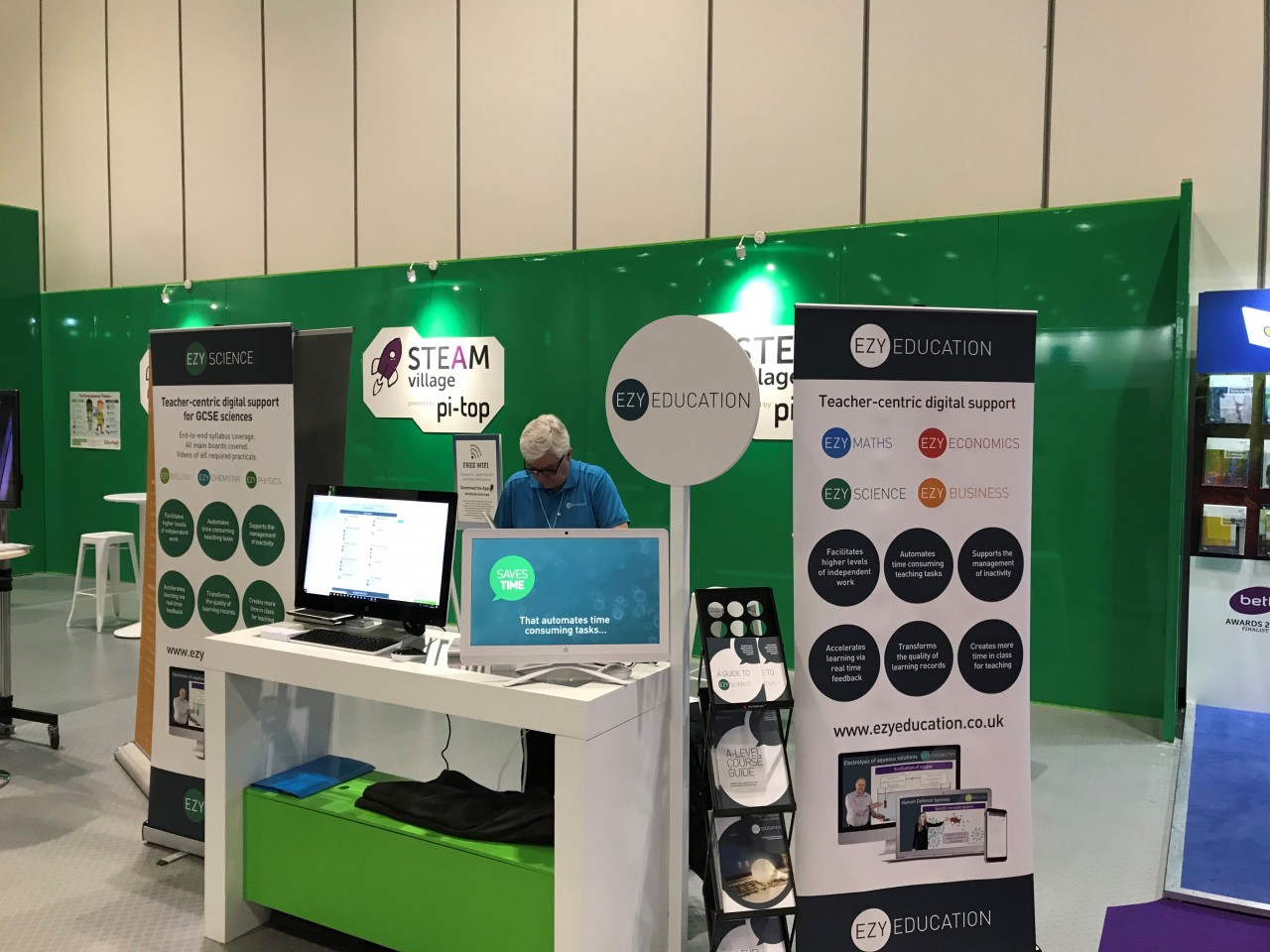 Xmas has arrived! What a year 2018 has been. For the Ezy team, it has been nothing less than inspiring to see schools modernising teaching delivery and students responding with quite incredible levels of activity. Thank you for all the support provided by our schools and for making successful use of the service.
Overall, the current cohort of system users has established over 8m learning records. These records now populate our much-loved learning maps ready to inform teaching and learning interventions.
Activity Highlights
Many schools made sure they did not take their eye off the ball during the Summer break. Polesworth School launched their digital intervention by directing GCSE Science activity throughout the Summer. It has now exceeded 10,000 assessments and has accumulated over 200,000 learning records which are ready to guide interventions in the run-up to exams.
The Forest School in Reading also kicked off with a highly successful summer intervention – students encouraged to work during their Summer holiday! A Y10 student completed the entire Biology GCSE course during the Summer. Spending over 60 hours on the system and achieving an average assessment outcome of 77% without any second attempts. 13 of their students worked on the system for more than 10 hours during their summer holidays.
A state school in the north-west started with EzyScience in January. In just 5 months the additional independent learning the platform facilitated for the Y11s helped to achieve the best science GCSE results ever. The 20% most active students exceeded target by an average of 0.88 of a grade per subject. 2 hard working PP students at the school smashed through their target grades (6/6/6) to achieve 9/9/9 in the final exams. 
Queen Elizabeth's Grammar School in Kent continued to demonstrate improvement with a flipped model supported by EzyEconomics. Last year's A-level cohort averaged over 60 hours of system time during their A-level studies (2 students studied for more than 140 hours) and exceeded target by 0.77 of a grade on average. Enough to attain an ALPs 2 rating.
Some users have achieved incredible productivity. 3 teachers and 250 Economics students at Barton Peveril College completed over 7,500 assessments in their first 6 months. Over 2,500 assessments per teacher! A key part of its success was the integrated (digital and traditional) scheme of work the teaching team helped to create.
Heightened levels of independent learning also been achieved by the flipped teams at the College of Richard Collyer (15,000 assessments), DLD College (7,500 assessments) and Bolton School (7,000 assessments).
Some of our schools have adopted the system to manage assessment and monitoring. The current cohort of 101 students at Reading School has completed over 20,000 assessments. As a result, the teaching team (3 staff) now have the benefit of 340,000 learning records and are closing in on a complete syllabus knowledge audit without ever entering a single item of data.
Credit for the fastest start probably goes to Castlebrook High School. Started on 9/11/18 and 1,800 assessments completed in the first month.
Often the first step to improved outcomes is to lay the foundations of an independent learning culture. Darwen Vale High School (6,500 assessments) and the Grove School (9,700 assessments) provide excellent examples of how teaching teams can raise the independent learning game with a little bit of automated help.
More than anything, these levels of activity make me think that modern day students are capable of far higher levels of activity than manual methods lead us to believe. Young people will work intensively if the activities are engaging, provide instant outcomes and provide feedback that helps them to improve and become more confident so that class time is able to add more value. If this is achieved, it is quite intuitive to expect improved exam performance.
Service Improvements
The thing that gets us going every day is the desire to make sure we provide an excellent service and do everything we can to support our school customers. Over the last 12 months this has delivered some significant improvements:
The new assignment hub was launched
Y12 Maths course completed.
Edexcel iGCSE Science course launched
Practice exam-style questions GCSE science focused on required practicals launched
Extensive enhancements to our much-loved gradebook and learning maps (student learning analysis)
The 15,000th video was filmed.
The Economics course was upgraded to improve question and feedback aesthetics and to allow the breakthrough of extensive unique inputs and multi-layered questions
The platform became GDPR compliant
The "Weekly 5" was born to boost exam preparations
Edexcel A Level Business course launched
Digital scheme of work templates developed for Economics and Business courses
Practice exam resources for Y12 Maths students created
We took our first steps with Augmented Reality via the launch of our magical snapshots booklets
New Gradebook Over Xmas
The great thing with cloud solutions is that school subscribers will always have access to the best version of our service. As you can see the service improved a lot during the last year and our aim is to maintain this pace of progression next year and beyond. Over Xmas, we will be introducing enormous improvements to the gradebook. Including:
Html page upgrades to reduce reliance on excel downloads.
Flags to indicate multiple attempts with a pop up showing all previous attempts.
Time data on assessment attempts.
Option to include time spent viewing videos.
Additional filtering options.
We really do appreciate and consider ourselves fortunate to have the opportunity to work with so many progressive schools and to see flipped teaching come to life using our service.
Talk to us if you need support
Finally, and most importantly, if this post encourages you to think your school should get more from the service then please do make contact. Everyone at EzyEducation is keen to help be it providing support remotely or via a site visit.
Asking for support is the key to successful operation of the service. Most schools take a little time to settle into digital life and gain system confidence and then they fly. Even teachers who do not consider themselves to be technologically confident but ask for help find they can learn fast. This is because there isn't actually that much to learn or do. Just set work, monitor and feed off the insights the system provides.
Happy Xmas and good luck in 2019
EzyEducation Ltd
Comments
No comments made yet. Be the first to submit a comment