Simple marking tool to support the grading process
Please feel free to make use of this simple excel tool which aims to simplify marking of extended written work and to provide a template for documenting marks.
Instructions
Input fields are white shaded
Add student name
Adjust weights for assessment objectives
Consider achievement of assessment objective and enter mark out of 10
Add explanatory comments clarifying the mark awarded
Save/print 
The main purpose of this approach is to move away from holistic grading. Grading guidelines issued by exam boards are difficult to interpret and achieve consistency with unless there is extensive moderation. A simpler and more consistent approach that is easy to explain and understand might be more helpful and help to minimise moderation tasks and any appeals.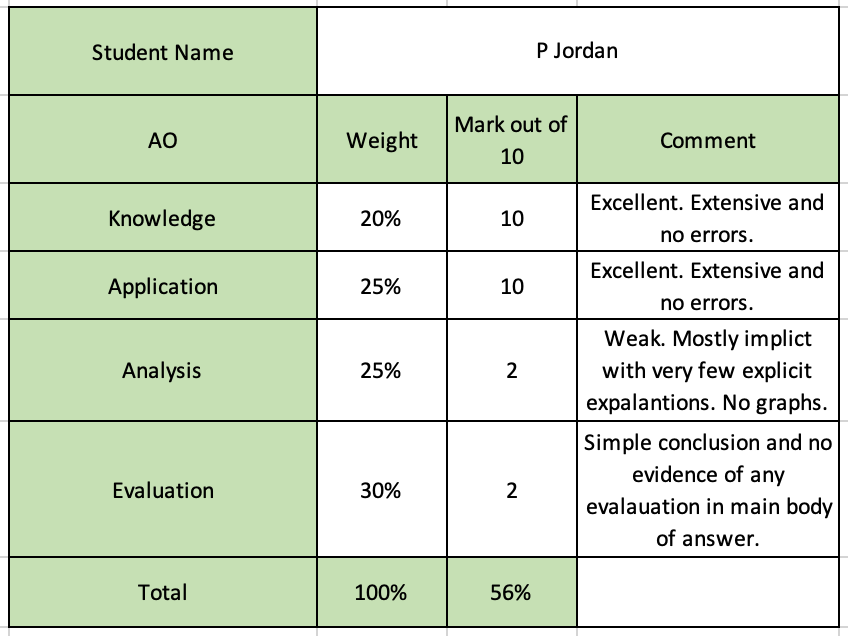 This email address is being protected from spambots. You need JavaScript enabled to view it. for queries. 
Comments
No comments made yet. Be the first to submit a comment